Behave yourself, Mr President, resign!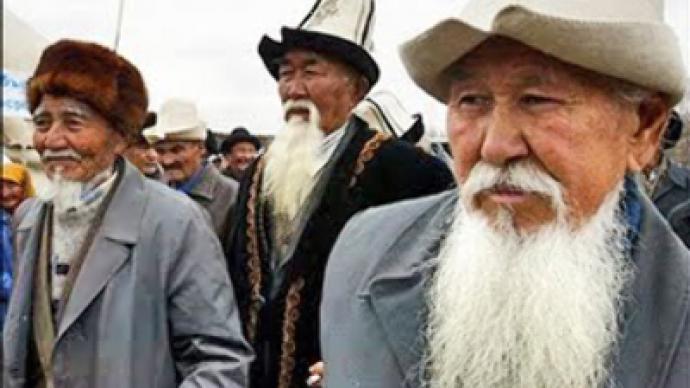 Leaders of the Kyrgyz opposition and human rights NGOs plan to ask CSTO leaders to force "illegitimately elected" president Kurmanbek Bakiyev to obey the law and fulfill the country's international obligations.
By this, the opposition means that president Bakiyev must accept that the presidential election of July 23 was "not legitimate."
This was stated in an official message of the country's united opposition that has been posted on the website of the failed presidential candidate, Almazbek Atambayev.
The leaders of the 7 member-countries of the Collective Security Treaty Organization's (CSTO) are expected to meet in the town of Cholpon-Ata near Lake Issyk-Kul in Kyrgyzstan on August 1.
The Kyrgyz opposition warns that "Bakiyev's chairmanship of the CSTO session would be illegitimate."
Opposition leader Almazbek Atambayev plans to hold a protest march on July 30 in Balykchi, the Issyk-Kul region in northern Kyrgyzstan. The highway that connects Balykchi with the Kyrgyz capital, Bishkek, is 180 kilometers long, so protesters expressed hope that CSTO member-countries' leaders would see the march while being airlifted from Bishkek airport to the shores of Lake Issyk-Kul where the summit will take place.
The Kyrgyz opposition claims that during the presidential election numerous violations have been registered and "the elections failed to meet international democratic standards."
Meanwhile, about 5,000 policemen have already arrived in the Issyk-Kul region to ensure the security of the leaders of the CSTO member-countries.
According to official results, 77% of the Kyrgyz population supported current-President Kurmanbek Bakiyev, while his direct rival and opposition leader, Almazbek Atambayev, received only 8.4% of the vote.
You can share this story on social media: