Moscow disappointed over Japan's "occupation" rhetoric in school textbooks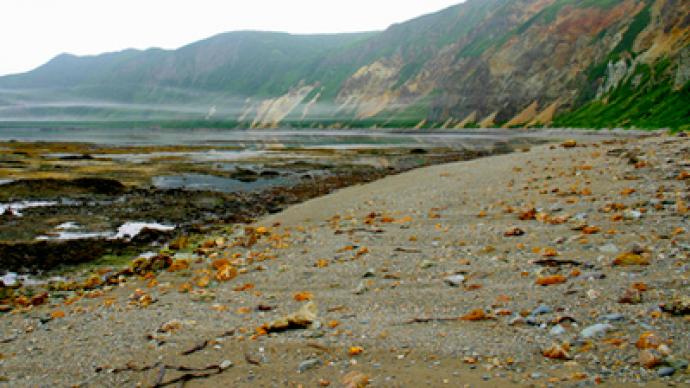 Moscow has expressed its regret over the Japanese Education Ministry's recent approval of new school text books where the Russian Southern Kuril Islands are referred to as "illegally occupied" Japanese Northern Territories.
"We would like to remind Japan once again that Russia's sovereignty over [the Southern Kurils] is indisputable," the Russian Foreign Ministry said in a statement. The sovereignty is based on the results of the Second World War and internationally fixed by the February 11, 1945 Crimean Accords of three great powers on issues concerning the Far East, the July  26, 1945 Potsdam Conference, the September 8, 1951 San Francisco Peace Treaty and legitimized by Article 107 of the United Nations Charter, the ministry said.Moscow expressed its regret over the "unfriendly spirit" that Tokyo keeps using to form an attitude towards the neighboring state among young generations. The islands – Kunashir, Shikotan, the Khabomai Rocks and Iturup – have been subject to a bitter dispute between Russia and Japan for over 65 years. Tokyo specifically intensified its harsh rhetoric and claims over the territory after President Dmitry Medvedev's visit to Kunashir on November 1 last year. The Japanese side stated the trip was "very regrettable" and "hurt the feelings of the Japanese population". Meanwhile, not only Moscow was disappointed by the rhetoric used in the new Japanese high school textbooks. Seoul voiced its protest over Tokyo restating its territorial claims over The Liancourt Rocks – a group of islets in the Sea of Japan known as Dokdo in Korea and Takeshima in Japan. Currently, the disputed territories are administrated by South Korea. The country's foreign ministry vowed to act "sternly and strictly" unless Japan reviews its textbooks.
You can share this story on social media: