Former finance minister Kudrin blames United Russia for economic stagnation
Published time: 20 May, 2013 16:24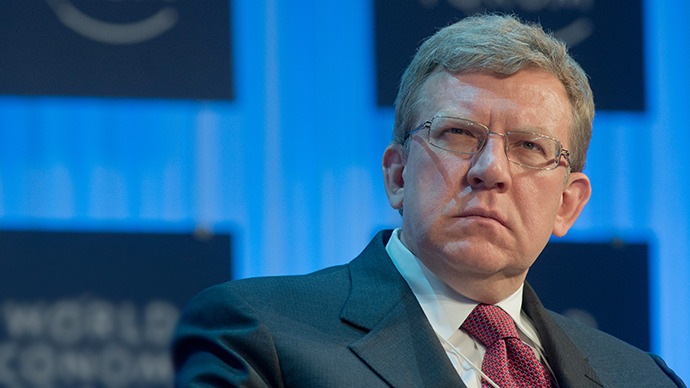 Aleksey Kudrin, addressing the State Duma, stated that the development of Russia's political system is "lagging behind the challenges of the time and doesn't provide the mechanisms to build up the country's modernization."
According to the former financial minister "even if we roll up our sleeves right now, we'll have to sweat our guts out for three years or five years in order to achieve the new elements of effectiveness." 

Kudrin put all the blame on United Russia in his speech at the so-called Open Tribune in the Duma.

After the session, when asked by RIA-Novosti how he evaluates the performance of Dmitry Medvedev's government, Kudrin said it was "unsatisfactory."

United Russia's Andrey Isaev found the former minister's comments "cynical and hypocritical."  

The MP said that his party can only be blamed for not pushing for Kudrin's resignation from the government earlier.   

Isaev said it was the ex-minister himself, who laid the foundations for the current financial difficulties as he refused to "use natural resources for  the development of the country" during his time in office in 2000-11.

The parliament's speaker, Sergey Naryshkin, backed Kudrin, saying United Russia like any "political party must take responsibility for the decisions it makes."

Fair Russia party MP, Oksana Dmitrieva, stressed that United Russia has "no political will" as the party only reflects the will of the government in power.

She claimed Kudrin himself was responsible for all the losses, "the great economic conditions in the last 13 years were lost largely because of Kudrin's actions," Dmitrieva added.

In his recent interview with Komsomolskaya Parvada, Dmitry Medvedev confirmed that Russia's economic growth was insufficient and has to be increased to 4 or 5 per cent per year.  

At the same time, the head of the Russian government has called the current world economic conditions "more or less acceptable" for the country.

Medvedev promised that Russia wouldn't see a repeat of the 2008-09 economic crisis, reassuring that there was no need to "squirrel away stewed meat, soap, matches and salt" this time.