Kremlin insider gets nanotechnology job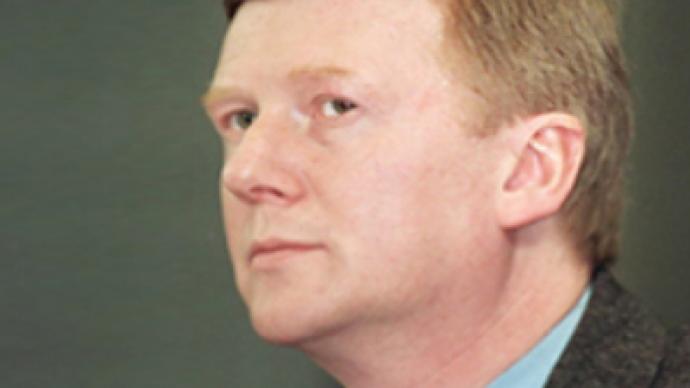 Anatoly Chubais, the former CEO of Russian electricity holding RAO UES, has been appointed to run the Russian Nanotechnologies Corporation or Rusnanotekh.
He was given the job by president Medvedev on Monday, the Kremlin said.
The state corporation was established a year ago to deal with the challenges arising from the development of new technologies. Many experts believe nanotechnology could be one of the most important industries in the 21st century.
Chubais will take over as chief executive of Rosnanotekh from former first deputy Leonid Melamed, who has been in charge since it was set up in September 2007.

Melamed has said that several former UES officials could eventually work for Rosnanotekh.

Rumours surfaced about Chubais' appointment long before UES was wound up.
An economist, politician, business reformer, privatisation specialist and Kremlin insider, Chubais is a well-known figure in Russia and abroad.
Anatoly Chubais' biography:
1955 – Born in Borisov, Belarus (former USSR)
1977 – Graduated from the St. Petersburg Institute of Economics and Engineering with a Ph.D. in economics.

1977-1982 Assistant lecturer in the St. Petersburg Institute of Economics and Engineering
1982-1990 Assistant professor in the St. Petersburg Institute of Economics and Engineering
1990 – Deputy Chairman of the Leningrad City Executive Committee
1991 – Chief economic adviser to the mayor of St. Petersburg, Anatoly Sobchak
1992 – Deputy Prime Minister for the Ministry of Privatisation
1994 – Appointed First Deputy Prime Minister
1994- Member of the Duma Committee for Property, Privatisation, and Economics
1996 – Presidential Chief-of-Sstaff (under Boris Yeltsin)
1997 – First Deputy Prime Minister
1998 – Head of RAO UES, Russia's monopoly power company
2008 – Chief Executive of state-owned Rosnanotech, Russia's nanotechnology corporation
You can share this story on social media: