Kremlin starts coalition government talks – report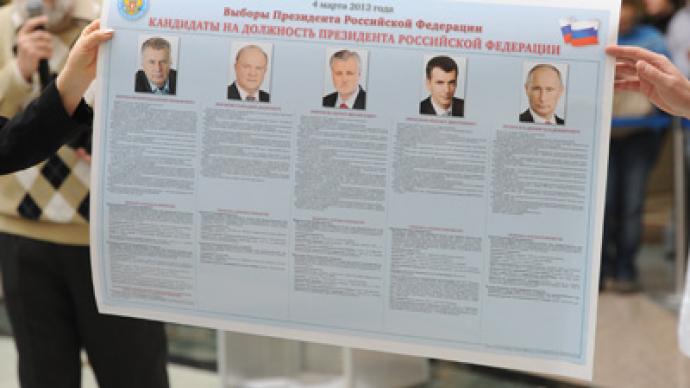 Less than three weeks before Russia's presidential election, the Kremlin has reportedly started preliminary talks with parliamentary parties on the cabinet's post-election makeup.
Some of the parties are already submitting lists of ministerial candidates, Izvestia reports, citing political insiders.A high-ranking member of the Fair Russia party told the newspaper that at the end of last week, the Kremlin requested suggestions from his party.Fair Russia, according to the source, responded with a list of representatives of the so-called "president's thousand," a candidate pool formed during Dmitry Medvedev's presidency. The Fair Russia member said he doesn't believe that all of the suggestions will be implemented, but that his party's candidates may end up as first deputy ministers.The Communist party also admitted to discussions with the Kremlin. "No [presidential] candidate will have a landslide victory, so a coalition government will be necessary," said Vladimir Kashin, who serves on the Communist Party's Central Committee. "That is why every party is having negotiations now and coming up with system suggestions."United Russia and the LDPR (Liberal Democratic Party of Russia) have not yet received requests for their possible members to the cabinet, though proposals have been prepared in case they are needed. United Russia representative Sergey Zheleznyak also mentioned that his party has professionals in all the core areas needed, and a number of them could become "perfect ministers."Prime Minister Vladimir Putin's press secretary Dmitry Peskov told Izvestia that the prime minister had said that the "political forces of Russia" will be represented in the new government. Putin mentioned the creation of a new cabinet on February 9, though he noted that the term "coalition government" is hardly appropriate in this case."We do not rule out that it will be formed of people with different political views. It is only important that these be professionals, but this will not be a coalition government in the classical meaning of the term.""When different parties pass to the parliament, none of them has a controlling stake, the majority, and they have to share among them these portfolios." He said such a system is highly effective, and the search for such people is underway.
You can share this story on social media: