N. Korea's space aspirations subject for talks, not sanctions – Moscow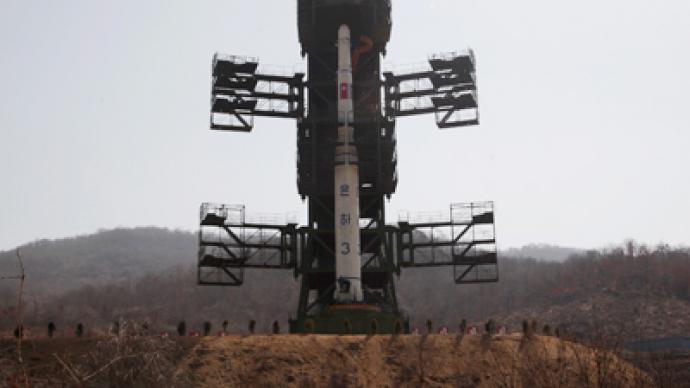 Moscow doesn't think new sanctions are appropriate against North Korea following a failed rocket launch on Friday, Russian Foreign Minister Sergey Lavrov has stated.
"We do not believe in new sanctions, they won't bring any change," Lavrov said. "The Security Council should thoroughly consider the violation of its resolution. But its reaction should be balanced," he added. Russia regrets Pyongyang has ignored the demands of the international community Sergey Lavrov stressed. He also called on the country to "avoid actions leading to the escalation of tension in the Korean Peninsula".In his opinion, the Security Council should come up with a "fundamental assessment" of the situation, noting that the ultimate goal is the renewal of six-party talks.The Minister also said that North Korea has the right to peaceful space exploration and in the future the UN ban for this could be lifted."As soon as conditions are right for lifting the sanction there will be no limitations to North Korea's right to peaceful space and peaceful nuclear energy. And Pyongyang knows that," Sergey Lavrov pointed out.
You can share this story on social media: