Northern exposure – S. Korea fears more nuke test from neighbor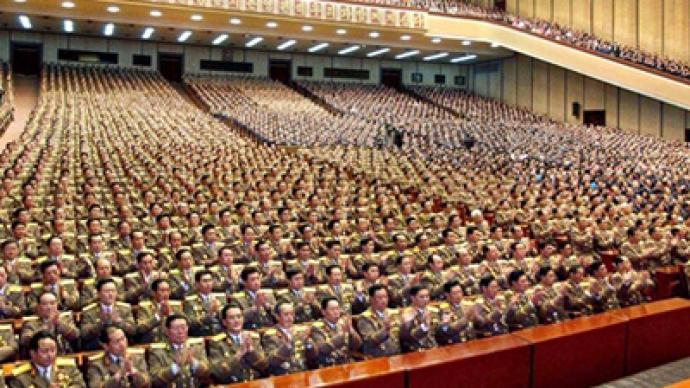 The North is likely to stage its third nuclear test next year, according to a report made public by South Korea's Foreign Ministry Research Center.
It assumes that North Korea could carry out a third nuclear test to improve its nuclear arms technology and strengthen the position of Kim Jong-il's son Kim Jong-un as a future national leader.The test will also prove that the nuclear threat coming from North Korea is real and that it is ready to start what it calls a "sacred nuclear war" against its neighbor if needed.The threats follow a massive display of force by the South which has vowed to counterstrike any attack. On Thursday, the South's military held live-fire drills – some of the largest in its history. They involved a much larger scale of firepower and personnel than usual, as the exercises brought heavy military equipment, fighter jets, missile launchers and troops within 30 kilometers of the border with the North.The rhetoric between the two countries comes a month after a deadly strike by the North on the South-held island Yeonpyeong, which killed four South Koreans. The North has already conducted nuclear tests twice so far, in 2006 and 2009.It claims it is a nuclear weapons state. Last month, the North also revealed that it has a facility to enrich uranium, meaning that it has a second way of building atomic weapons, using highly-enriched uranium along with its existing program, based on plutonium.Russian Foreign Minister Sergey Lavrov expressed "'deep concern" last week over North Korea's uranium enrichment activities and called on Pyongyang to comply with UN resolutions barring it from developing nuclear weapons and missiles.North Korea has been subjected to several rounds of UN Security Council sanctions since it declared itself a nuclear power in 2005.