Moscow police chief advocates tighter control over law enforcement agencies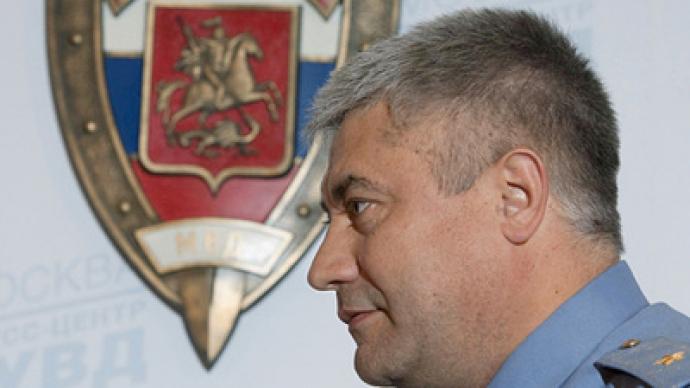 Where real state power weakens, it is replaced by organized crime, believes the head of the Interior Ministry's Moscow department, Vladimir Kolokoltsev.
­Regional police departments should be placed under tight control, he told Komsomolskaya Pravda daily on Wednesday. Such incidents as the bloody slaughter that took place in the village of Kushchevskaya in Russia's south last November could be prevented if local authorities have enough political will, Kolokoltsev believes. Police have good skills and know how to fight criminals who want to control whole towns and villages, he noted. The killing in Kushchevskaya brought attention to the massive scale of corruption among police and authorities in small towns. Police arrested eight suspects in the horrific mass murder in Krasnodar Region, in which 12 people were killed, including four children. According to investigators, the family of a local farmer and his guests were killed during a party as revenge, since the gang leader believed the man to be responsible for the death of his brother.The crime wave in Kushchevskaya started long before the murder as the police were unable to find those responsible for numerous acts of murder and extortion. All suspects were respected members of the village and had connections with the local authorities and police. That case has demonstrated a systemic problem, according to the Moscow police chief. Tightening control over the activities of regional police bodies is just what the country's leadership and the Interior Ministry are doing – "the whole reform of the ministry is aimed at this," he said.But other law enforcement agencies, including prosecutors, courts and investigation bodies should be controlled as well, Kolokoltsev said. This also concerns organs of the executive power – "everyone bears equal responsibility." The events in Kushchevskaya serve as a serious lesson for the whole law enforcement system, and "conclusions have been drawn," he noted.However, "combating criminals" often proves to be an easier task than fighting corruption, Kolokoltsev admitted. Very often, not only corrupted officials are guilty, but those businessmen who give bribes to them, he noted. In Russia, corruption was present under tsars, under Soviet power, and during the 1990s, Kolokoltsev said. It is a problem for many countries, and all the measures against corruption have already been invented, he noted. "We should actively use them in practice." Officers testifying about corruption is only part of the big program directed at preventing policemen from taking bribes, Kolokoltsev said. New technology such as video cameras filming all the contacts will also help to control police officers, he noted.
You can share this story on social media: