Khodorkovsky to be released by fall 2012?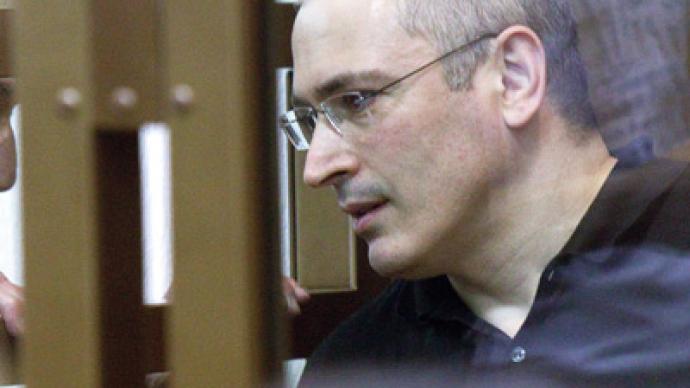 Russia's Supreme Court has ordered a review of the two convictions of former Yukos CEO Mikhail Khodorkovsky and his business partner Platon Lebedev, since they might have been sentenced twice for the same crime.
The ruling by the Chairman of the Supreme Court, Vyacheslav Lebedev was made public by the businessmen's lawyers who had appealed to the court.After examining the criminal case and the complaints filed by the defendants, the Judge decided it is necessary to review the proceedings. According to Kommersant daily, he suggested looking into the argument from Khodorkovsky and Lebedev's lawyers that the sentences passed contain different assessments of the same circumstances.In December 2010, in the second case against them, Khodorkovsky and his associate Lebedev were sentenced by Moscow's Khamovnichesky Court to 13 years in prison for money laundering and embezzlement. In 2005, the Meshchansky Court sentenced them to eight years behind bars for tax evasion. Since the second sentence is concurrent with the previous and the time already served was deducted from the new term, the two are due to remain in jail until 2016. However, with this new twist to the story they might be released earlier.The Judge's decree pointed out that the Khamovnichesky Court in its sentence "was critical of the defense's argument that the circumstances of the oil theft and legalizing the funds from its sale had already been the subject matter of a trial" by the Meshchansky Court, cites Kommersant daily. The Supreme Court chairman also noted that the Khamovnichesky court based its decision on the fact the timeframe of the crimes and the subject matter of the two sentences do not coincide.However, according to the Judge, given the circumstances of the crimes, Penal Code articles under which the two businessmen were sentenced make up for one crime. Therefore, the senior Judge stated, the Khamovnichesky Court's conclusions require an additional examination. The lawyers' arguments, he said, are worth looking at.Now the Moscow City Court will have to consider the lawyers' appeals as well as the decree by the Supreme Court Chairman. Since Khodorkovsky and Lebedev have already served their first term and given the recent liberalization of the Penal law, the Moscow City Court may release the two as early as this fall when it decides on the case. Even though the businessmen may not be rehabilitated, they do have a chance for being freed, the paper concluded.
You can share this story on social media: