Khodorkovsky says Spanish employee could not have stolen oil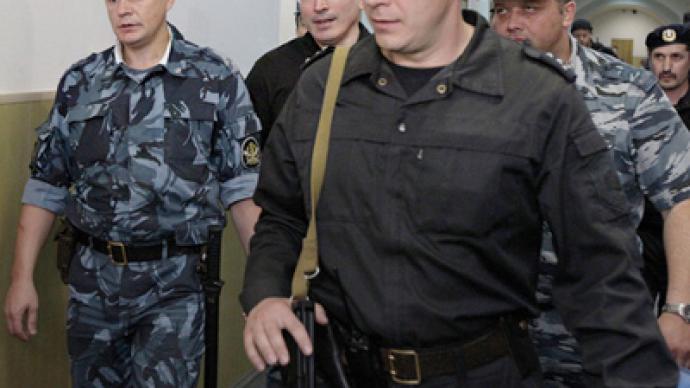 Former Russian oil tycoon Mikhail Khodorkovsky has said that his former employee Antonio Valdes Garcia could not have committed the crimes he is charged with – the large-scale theft of oil and money from Yukos production units.
Khodorkovsky was delivered to the Basmanny Courtroom on Thursday especially to testify in the case. The accused is Antonio Valdes Garcia – head of the Fargoil company, affiliated with Yukos. The company allegedly played a key role in stealing US$13 billion worth of oil – the affair that was the basis for the second case against Khodorkovsky and his business partner Platon Lebedev.Valdes Garcia lived and worked in Russia from the early 1990s, but went to his home country, Spain, after Khodorkovsky's first arrest and only returned in 2005 to take part in the investigation. He was not officially detained, but Russian prosecutors kept him at a police base in the Moscow suburbs to protect him from possible attacks from former colleagues who could be interested in getting rid of the important witness. However in August 2006, Valdes Garcia threw himself out of the window in an apparent suicide attempt and sustained numerous injuries. He survived and, after treatment, left Russia in early 2007.Also in 2007, prosecutors launched a separate criminal case against top managers of Fargoil and another Yukos-related company, Ratibor. Two people have already been sentenced to lengthy prison terms and Valdes Garcia is now being tried in absentia in a case that has been separated from the main one.Speaking in court on Thursday, Khodorkovsky completely denied Valdes Garcia's involvement in any criminal activities, saying that the man had no powers to sell or buy oil. "Oil distribution, purchase, sale and transportation were not in his remit," the ex-Yukos chief said. Khodorkovsky also disagreed that Fargoil was a dummy company founded purely for the purpose of tax evasion. "In the understanding of prosecutors – possibly. If you take into account that they could be representing Yukos," he said. He added that Yukos management had registered Fargoil and other companies wherever the working conditions were better, in particular the tax regime. Khodorkovsky also said that arbitration courts had found Yukos responsible for the revenues for the oil turnover and it had been taxed. Thus, the oil that was on the balance of the daughter companies cannot be considered their property. On December 30, 2010 Khodorkovsky and Lebedev were found guilty of large-scale theft and money laundering, and sentenced to 13-and-a-half years in prison each. The new sentence was concurrent with the first sentence of eight years in prison, which means that they were to remain behind bars until 2017. In May 2011, the Moscow City Court ruled that the prison term for Khodorkovsky and Lebedev should be reduced by one year and the convicts should remain behind bars until 2016 instead of 2017, having served a total of 13 years in prison upon their release.
You can share this story on social media: