Russia registers first political party under new law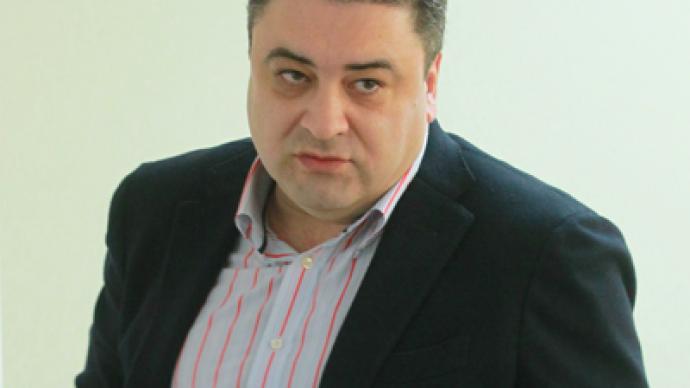 The Justice Ministry has officially registered the Democratic Party of Russia, making it the ninth political party in Russia and the first formally recognized political group following the introduction of laws initiated by Dmitry Medvedev.
The press service of the Democratic Party announced it had received its documentation and all of its bureaucratic procedures are completed. The reformed Law on Political Parties came into force on April 4. First proposed by Medvedev, the law reduces the minimum required number of party members to 500 from the previous 40,000, while easing the registration procedure. Medvedev said that some officials had tried to persuade him to increase that number to avoid the emergence of "fringe politicians and dwarfs" on Russia's political stage. The former Russian leader insisted, however, that Russia should follow a "modern path" of political development like many other countries where such requirements are not so stringent.The new law is another step aimed at reforming Russia's political system, which Medvedev put forward in last year's address to the Federal Assembly.The Democratic Party of Russia once existed as an independent political project, but later merged with the pro-market right-wing party Right Cause. Last year, Right Cause found itself in the center of a scandal after billionaire Mikhail Prokhorov was ousted from the party. Prokhorov demanded the return of his party contributions that he had made. Right Cause went on to suffer defeat at parliamentary elections and one of its leaders, Russia's top Freemason Andrey Bogdanov, announced that he was leaving Right Cause and restoring the Democratic Party.The Democratic Party registration came just one day after the Justice Ministry restored the Russian Republican Party – also an old project that once existed as part of the Union of Rightist Forces movement. However, contrary to the Democratic Party, the Republican Party was not registered anew, but simply returned registration in accordance with a decision of the European Court of Human Rights.
You can share this story on social media: