Pressure from the press: Russia must protect its journalists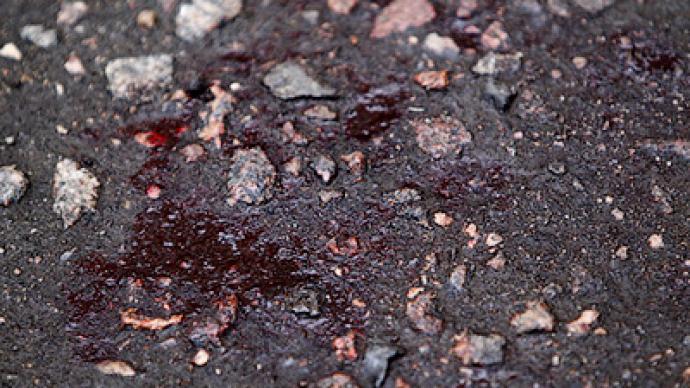 As global outrage grows over the brutal attack on Kommersant daily writer Oleg Kashin, Russia's president has called for better protection for Russian journalists.
Dmitry Medvedev's statement has been seen by many as a signal to start campaigning for tougher punishment for crimes against reporters.As the search for Kashin's attackers continues, monitored by the country's prosecutor general, many of the journalist's colleagues are staging rallies, signing petitions and lobbying. Their action is not only for the perpetrators of last week's attack to be brought to justice, but for the legal system to be changed as well.And it seems they have support among lawmakers.The Presidential Council for Civil Society Institutions Development and Human Rights is ready to submit draft amendments to the Criminal Code to Medvedev. According to the council's chairman, the present legislation mentions crimes against individuals fulfilling their public duties. However, it does not specify the area of activity, Mikhail Fedotov told Ekho Moskvy radio. According to him, journalists, human rights activists and environmentalists should be singled out for better protection by the country's legal system.Russia's lower house of parliament will also be considering the issue at next week's session, with some deputies drawing parallels between the work of investigative reporters and law enforcement officials.But even if these measures are implemented – will they be good enough?Not many, it seems, are optimistic. Human rights activists say the difference should not be in the country's criminal code – but in the attitude and work of its law enforcement."Toughening punishment will not bring results if the masterminds of an attack are not found and the case is not brought to court," said Oleg Orlov, head of the Memorial Human Rights Center.Many feel that there is a lot to these words, as attacks on journalists in Russia continue, with few being solved. Earlier this month, two more journalists and an environmentalist were attacked, and the incidents linked to their professional activities.Oleg Kashin's brutal beating may not, according to prosecutors, be related to his work – and could be a result of his blog posts. But whatever the cause, the symbolism of the crime is more than obvious, say his colleagues. Editor-in-chief of Russia's Ekho Moskvy radio believes it was intimidation at its ugliest. "His jaws were broken so that he wouldn't speak out. His fingers – so he wouldn't write. His legs, so that he wouldn't be able to walk. He was left alive on purpose, all to maximize his fear and pain", said Aleksey Venediktov.Kashin's current condition remains critical but stable, with doctors hoping to take him off artificial respiration in the next few days. His full recovery will take months – but many, including some of the country's top legal minds, believe it is at least more likely than the arrest of those who beat him to within an inch of his life.Mikhail Barschevsky, the President's representative in the country's highest courts, believes changing the Criminal Code is of no use, when crimes against journalists are not being solved. It is a sign of social decay, according to the lawyer, and no criminal code amendment will change the fact that this society requires a bigger, more global change than a simple legal amendment.While Oleg Kashin remains in a coma, with his attackers at large, questions are still unanswered, most of them of a typically Russian nature: "who is to blame?" and "what do we do?"But unless those who are to blame – both the attackers and the masterminds – are found, any aforementioned changes to the country's legal system seem to be useless. Perpetrators who are not afraid of being caught will not care if they are looking at five or ten years in prison, if the likelihood of them ever seeing the world through prison bars is close to zero.
Katerina Azarova, RT
You can share this story on social media: