Officials punished for not placing defense order on time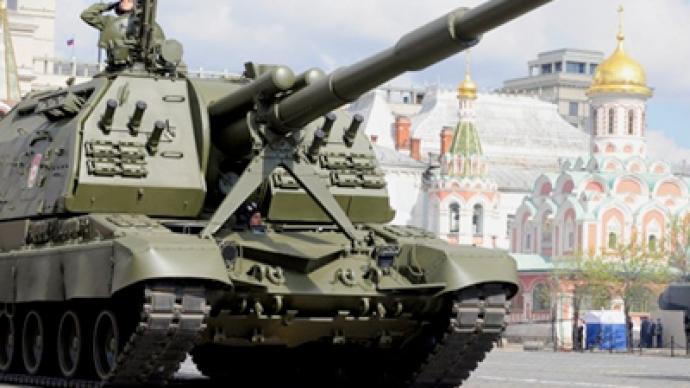 Several high-ranking officials of the Defense Ministry and managers of state enterprises have been dismissed for a state defense order failure.
The decision followed sharp criticism from President Dmitry Medvedev, who said last week that the state defense order had not been placed on time.The president called the situation in which the decisions were not fulfilled "unacceptable." He even noted that in Joseph Stalin's time, officials who were responsible for such failure could have been sent to work "manually in the open air."On Tuesday, Deputy Prime Minister Sergey Ivanov reported to the president on the disciplinary measures that have been taken against heads of departments and enterprises that failed to supply military hardware in 2010.  Several Defense Ministry officials in charge of arms orders were discharged from military service "for incomplete delivery" of military hardware, the Kremlin's press service said. General directors of state enterprises Izhmash and Research Institute of Electromechanics Vladimir Gorodetsky and Arkady Khokhlovich have been dismissed. Administrative measures were taken against the heads of eight other state enterprises of the military and industrial complex.These measures are considered "sufficient" for increasing the implementation of discipline and personal responsibility, the press service noted. They could also prevent instances of untimely delivery of production to customers, it said.Medvedev had ordered that the placement of orders, including those mentioned in his latest annual address to the parliament, be completed by the end of May.The government should also submit soon a federal program for the development of the Russian military-industrial complex for 2011-2020.In recent months, Defense Ministry officials blasted the quality of work of some enterprises of the military and industrial complex. Medvedev, who criticized both sides for failing to come to terms, stressed the need to balance the interests of both customers and producers to supply weapons on time.
You can share this story on social media: