Israel seeks to halt Russian arms sales to Syria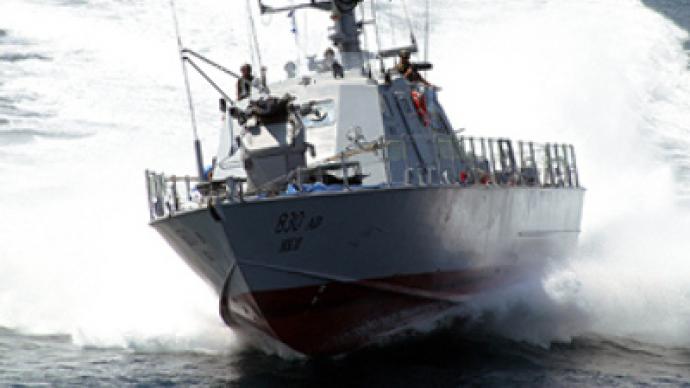 Israeli Premier Benjamin Netanyahu has reportedly asked his Russian counterpart Vladimir Putin to halt an alleged arms deal with Syria involving deliveries of Russian P-800 Oniks supersonic anti-ship cruise missiles.
Israel believes this weaponry is "capable of posing significant danger to its navy vessels in the Mediterranean Sea," Haaretz daily reports.
According to the paper, Netanyahu held a phone conversation with Putin. He expressed Israel's concern that Russian missiles may end up in the hands of Shia Muslim group Hezbollah – a powerful military and political organization in Lebanon.
The Israeli leadership claims that militants have used Russian-made weaponry on a number of occasions in the past, including during the Second Lebanese War in 2006. Back then, Netanyahu said, Russian missiles that had previously been delivered to Syria were later transferred to Hezbollah and used against Israeli Defense Forces. He also recalled an incident with anti-shipping missiles C-802 that Syria purchased from China and that were later deployed by Hezbollah against an Israeli destroyer.
According to Haaretz, the Syrian arms deal issue will be high on the agenda during Israeli Defense Minister Ehud Barak's visit to Moscow, during which he will meet his Russian counterpart Anatoly Serdyukov. Barak is due to arrive in the Russian capital on September 5. This will be the first meeting between the Israeli and Russian Defense Ministers.
Citing an unnamed Israeli official, the paper writes that Moscow and Tel Aviv have been engaged in a dialogue over the arms sales deals to the region for some time. However, the talks have so far brought no results and Russia continues to seal arms deals with states that Israel considers unfriendly. Therefore, it was decided to bring the negotiations to a higher level.
"We have been working on such a visit for more than a year and it is very important to us," the official is quoted as saying.
The visit could become a historic breakthrough, since Russia's Defense Ministry is considered "overwhelmingly pro-Arab," the paper notes.
The P-800 Yakhont missile can be launched from the coast and hit sea-borne targets up to 300 kilometers away. It carries a 200-kilogram warhead and flies only several meters above sea level, making it extremely difficult to intercept.
On May 11 this year, Dmitry Medvedev met with Syrian President Bashar al-Asad in the Arab republic's capital Damascus. This was the first ever visit by a Russian president to Syria. Almost two decades after the collapse of the USSR, Moscow is seeking to revive once-flourishing relations with the old Soviet ally, and also an important player in the Middle East region.
Israel was rather concerned that, as a result of the visit, Syria would get new contracts for Russian weaponry deliveries. Ehud Barak explained in an interview with Russia's Ekho Moskvy radio station what was behind Israeli worries. He said that the stability in the region is very fragile and "modern arms systems can upset the balance."

"Handing over some of these up-to-date military systems is what can potentially destabilize the [region]," he told the station. "We do not think that Russia should ship its most modern defense systems or most efficient offensive weaponry. You have very complex and modern kinds of weaponry that are of high demand in the world," Barak said, adding that Israel puts a question mark on whether Russia should sell its weaponry.
You can share this story on social media: