Iraqi PM to challenge parliamentary vote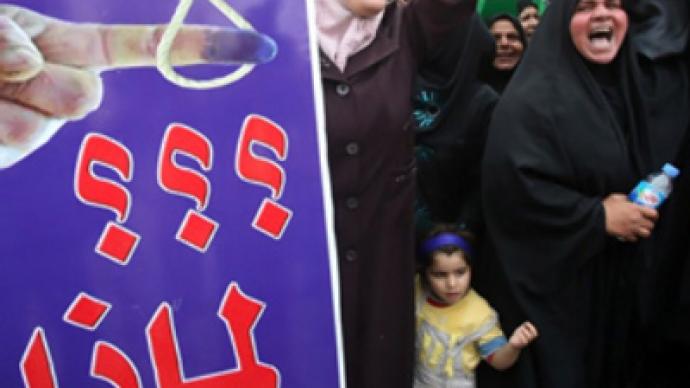 Iraqi Prime Minister Nouri al-Maliki has vowed to challenge election results which have brought victory to the bloc of former premier Ayad Allawi.
Al Maliki made his announcement on national TV just minutes after the results of the voting had been made public. He said he would challenge the vote through the legal process.
According to the election commission, the secular anti – Iranian coalition of Ayad Allawi won 91 seats in the Iraqi 325-seat parliament against 89 seats won by the coalition headed by al-Maliki.
The results of the elections will give Ayad Allawi the opportunity to form a parliamentary majority and then a government. However, the election's narrow margin opens the possibility of extensive political wrangling.
Despite al-Maliki and his supporters claiming fraud and rigging during the voting process, international observers said the election was fair.
"From our vantage point and from the international community's vantage point, we have not seen any evidence of substantial fraud that would fundamentally change the outcome," US State Department spokesman Philip J. Crowley was quoted by AP as saying.
Earlier, the top UN official in Iraq, Ad Melkert, called on all sides to accept the results, the agency reported.
You can share this story on social media: