Iran plays new game in U.S. backyard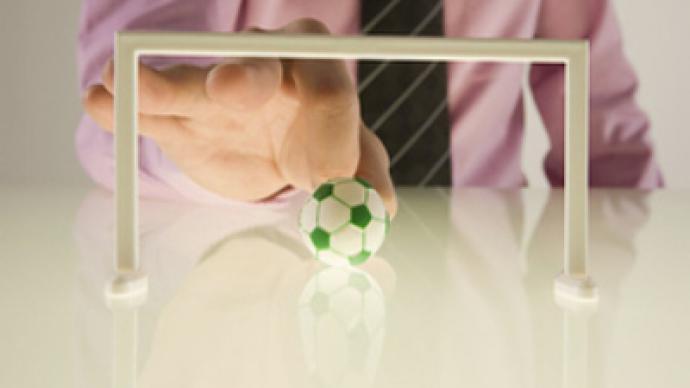 Iranian trade agreements and anti-poverty drives across left-leaning Latin American states kindle US fears of state-sponsored extremism.
An unlikely force has emerged in the political landscape in South America – Iran. Political alliances are changing in the U.S.'s backyard: Iran, Russia and China are all raising their profiles with ambitions for a multipolar world.
Last week, Washington was not invited to a 33-country Latin American and Caribbean summit in Brazil; Cuba, however, was welcomed. During the summit, 80 companies from the Bolivarian Alternative of the Americas – Venezuela, Cuba, Ecuador, Nicaragua, Bolivia and Dominica – held a trade fair in Tehran.
Iran's uranium enrichment program has led to pariah status in the U.S. and Europe, as well as UN sanctions. Its fundamentalist leadership has rejected isolation and prioritized relationships with the United State's southern neighbours through anti-poverty initiatives and anti-U.S. rhetoric.
Speaking from Tehran last Saturday, Ecuador's President Rafael Correa – leading his country's delegation – called for the two countries "strategic relations" to develop further. Iran's Supreme National Security Council Secretary, Saeed Jalili, stressed the importance of south-south cooperation among developing countries.
Having defaulted on its foreign debt this month, Ecuador will lose access to international credit markets. It will need friendly countries like Iran for financial support. Correa became president of Ecuador in 2007, the year that Tehran's policy of developing ties with left-leaning South American countries began.
Since then Iran's closest ally has been Venezuela. Speaking at the fair in Tehran, Venezuelan Minister of Industries and Mines Ali Akbar Mehrabian announced that Iran and Venezuela had signed 200 documents for bilateral cooperation.
The relationship is particularly strong in the construction sector, as well as the sophisticated area of cars, tractors and ammunition.
Iran's investment in Venezuela has raised eyebrows in the international community. There is concern that Iran could use the South American country to bypass UN sanctions in order to access the international financial system and purchase high-tech equipment.
Additionally, flights between Tehran and Caracas provide Iran with primary access to the continent. A U.S. State Department report in April warned that these flights "were not subject to immigration and customs controls." Their concern is the potential movement of terrorists, such as Hezbollah, supported by the Iranian and Venezuelan governments. The lack of visa restrictions with Bolivia creates yet another cause for unease.
Iran now has an embassy in Bolivia and has promised US $1 billion in aid and investment to its hosts. In return, Bolivia is moving its only Middle Eastern embassy to Tehran.
Bolivia, Venezuela, Cuba and Nicaragua have all supported Iran's right to enrich uranium. Even the continent's economic powerhouse, Brazil, has defended the controversial program. During a visit to Iran in November, Celso Amorim, Brazil's foreign minister stated that ties between the countries were "a foreign policy priority."
But not all of South America is happy with the arrival of the Iranians. Argentina has formerly accused Iran of masterminding a bomb attack, blamed on Hezbollah, in 1994, which killed 85 people in a Buenos Aires Jewish centre. Tehran and Hezbollah have consistently denied any involvement in the incident.
Last week, an Argentine judge seized a property owned by a former Iranian diplomat, who is a suspect in the bombing.
Much of Iran's relationship building is based on oil money and the fall in oil prices may dampen their ambitions. However, they will continue to develop alliances in the U.S.'s backyard wherever possible.
Jonathan Stibbs for RT
You can share this story on social media: