Iran plans more nuclear plants and unveils new hi-tech drones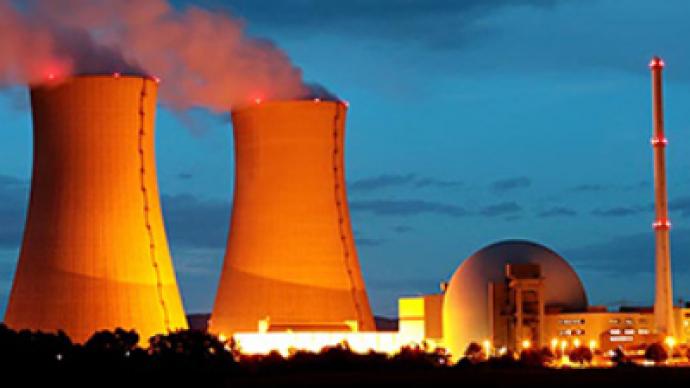 Tehran will continue uranium enrichment because the country needs it for the 20 future power plants like Bushehr, the head of Iran's National Security and Foreign Policy Commission Alaeddin Borouujerdi said.
"We in the parliament have tasked the government with producing 20,000 megawatts of nuclear electricity," Borouujerdi said on Sunday. "That means setting up 20 power plants like Bushehr," Iran's Fars news agency quoted him as saying. To supply the fuel for these power plants, Iran should carry out enrichment and "it is doing it," he added.
Borouujerdi was responding to the statement by White House spokesman Robert Gibbs who said that Russia was providing the fuel and taking the fuel back out. According to him, that means that Tehran does not need its own enrichment capability "for a peaceful nuclear program" as it states.
Iranian media said the ongoing enrichment is intended to feed nuclear reactors that the country plans to build rather than for Bushehr. Iran's ambassador to Moscow, Mahmoud-Reza Sajjadi, also stressed on August 16 that Tehran should not stop the enrichment despite the fact that Russia is providing fuel.
Russia will deliver nuclear fuel to the first unit of the Bushehr nuclear power plant on August 21, Rosatom Assistant General Director Sergey Novikov told Itar-Tass. The delivery will be a symbolic moment that ends the tests of all systems of the Bushehr plant. The work will be done under the monitoring of the International Atomic Energy Agency (IAEA). The fuel will be loaded into the reactor after the Iranian nuclear watchdog agency gives its permission.
According to Fars, the Bushehr plant will be operational by the third week of September. Novikov said, however, that the plant will not produce energy for another six months. Moscow and Tehran agreed 15 years ago to finish the plant when Siemens had failed to complete it.
The plant in Bushehr will be launched at a time when Iran is going through a new round of sanctions imposed by the UN Security Council, the US and EU. However, Mohammad Ali Khatibi, Iran's envoy to the Organisation of Petroleum Exporting Countries (OPEC) said that the sanctions have not created any obstacles for the country in procuring gasoline.
Meanwhile, Iran's nuclear chief Ali Akbar Salehi warned the Western countries and Israel on August 17 that an attack on the Bushehr plant would be an international crime. In this case, the consequences will have a global aftermath, he was quoted by IRNA news agency as saying.
However, Iran's Foreign Ministry spokesman Ramin Mehmanparast said that the threats of a possible Israeli attack on the Bushehr plant "had become repetitive and lost their meaning." According to international law, installations which have real fuel cannot be attacked "because of the humanitarian consequences," he added.
Iran itself is continuing to build its defense shield against the possible attack. The first home-made long-range Unmanned Aerial Vehicle (UAV) nicknamed "Karrar" will be unveiled on August 22, Iranian Defense Minister Brigadier General Ahmad Vahidi has said.
The minister also reiterated on August 17 that Tehran planned to unveil two new ground-to-ground missiles and two new home-made vessels equipped with missile and rocket launchers.
Iran is developing two hi-tech drones named Thunder and Harbinger, which are capable of conducting long-range reconnaissance, patrolling, assault and bombing missions with high precision, Fars said. In March 2009, Iran started construction of a plant in the northern province of Mazandaran to produce various types of UAVs.
Iran produces its own tanks, armored personnel carriers, missiles and fighter planes. Military and arms programs serve defensive purposes, the country's officials stress.
Sergey Borisov, RT
You can share this story on social media: