'Iran enrichment move low, but West at fault too'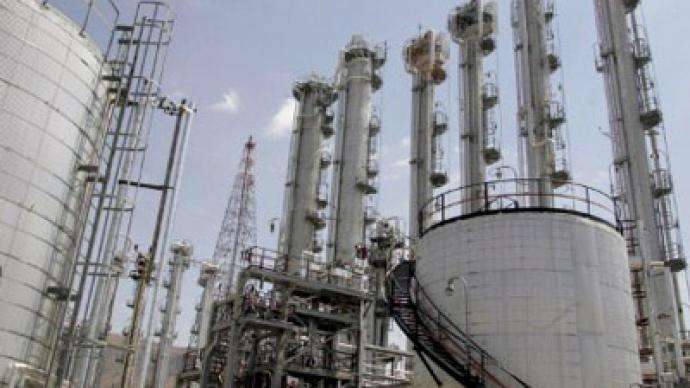 Tehran's decision to start enriching uranium up to 20 % at its Fordo plant contradicts UN Security Council resolutions and hampers international talks, Gennady Gatilov, Russia's Deputy Foreign Minister insists.
"We have to admit that [the decision to enrich uranium at Fordo] runs counter to the relevant resolutions of the International Atomic Energy Agency and of the UN Security Council," Gatilov told a media conference in Moscow on Tuesday, cited by Interfax."Although it's important that everything that's going on at [Fordo nuclear] facility is being strictly monitored by the IAEA, this is not adding a positive tinge to the situation," the official observed.Gatilov noted that such moves by the Islamic Republic are not conducive to fresh talks between Tehran and the 5+1 group of international mediators comprised of the five permanent UN Security Council members and Germany. "Unfortunately, one must admit for the sake of justice, that the Iranian side does sometimes create difficulties for the beginning of political talks," the diplomat said. Last week, the IAEA confirmed that Iran has started enriching uranium to 20% in its Fordo Fuel Enrichment Plant. At the same time, the Russian official pointed out that obstacles on the way to the negotiating table are put up by the Western side as well.Russia's Foreign Ministry says imposing an oil embargo, or launching a military strike against Iran would be unacceptable: any military attack on the Islamic state would only worsen the situation. "We believe that sanctions [against Iran] have exhausted themselves," Gatilov says, adding that it is time to look for a political solution to the Iranian nuclear issue. Sanctions adopted by the UN Security Council were aimed at re-launching negotiations and promoting non-proliferation. The West is now proposing all-embracing economic sanctions, which Russia opposes.According to the Deputy FM, the recent escalation of the confrontation between Tehran and the West is down to lack of clarity over Iran's nuclear program.Gatilov underlines though that so far, the military nature of Iran's nuclear program has not been proven."Unfortunately, this doesn't stop some countries' representatives and officials from speaking about the possibility of launching military strikes against Iran due to the existence of a military nuclear program and a nuclear threat coming from Iran," he said. Gatilov pointed out that those who make such statements, inevitably fail to explain clearly what exactly makes them so confident.
You can share this story on social media: