Moscow fears UN resolution on Libya invites foreign intervention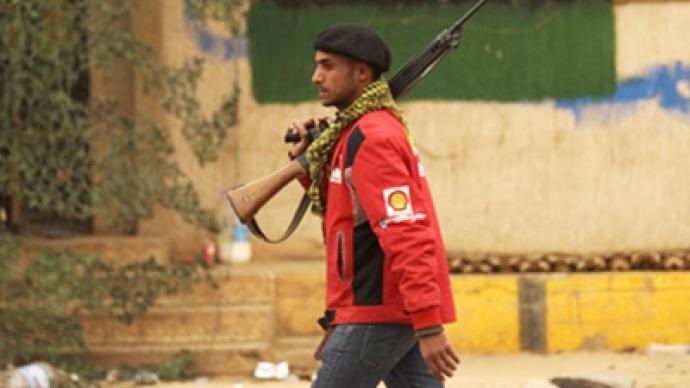 The UN Security Council has given the green light to a no-fly zone over Libya. Russia abstained on the resolution fearing that it may prompt "a large-scale military intervention", Russian Ambassador to the UN, Vitaly Churkin said.
The resolution demands an immediate ceasefire in the conflict-torn Libya, imposing a ban on all flights – except humanitarian – throughout the North African country's airspace and toughens sanctions against the Muammar Gaddafi regime and its backers. The document was supported by ten out of fifteen Security Council members, while Russia, China, Brazil, Germany and India abstained from voting.Russia's Permanent representative at the UN, Vitaly Churkin reiterated that Moscow was strongly opposed to violence against civilians in Libya. However, he said, there were several reasons behind the decision not to support the UN resolution. According to Churkin, work on the resolution did not comply with practices common for the Security Council and many questions remain unanswered, including how the no-fly zone would be maintained and what rules and limits to the use of force would be.In addition, the draft – proposed by the Arab League – "was undergoing changes virtually in front of us, departing from the initial concept," the diplomat said as cited by Interfax."The text was supplemented with provisions, opening the door to a large-scale military intervention," Churkin said, adding that during the discussion of the draft assurances were voiced that there were no such plans. "We took note of that," he said.Churkin said that Russia has consistently advocated "an unconditional protection of civilians". Baring this principle in mind as well as common humanitarian values with co-authors of the draft and other Security Council members, Russia did not block the resolution. "However, we are convinced that an immediate ceasefire is the shortest way to reliable civilian security and long-term stabilization in Libya." He said that a draft that Russia submitted to the Security Council on March 16 served exactly that purpose and stressed the necessity of a peaceful settlement of the situation in Libya. "The Russian delegation had persisted that such a resolution would be adopted immediately, which would save many lives," he said. The Russian diplomat expressed regret that some Security Council member-states preferred "force methods".Churkin pointed out that the responsibility for "inevitable humanitarian consequences" would fully rest with those who used force. If that happens, not only would the civilian population suffer but it might also damage interests of peace and stability in the entire region of North Africa and the Middle East. He stressed that it is crucial to avoid such destabilizing events.
You can share this story on social media: