Russian spy agency: Global crisis demands new tactics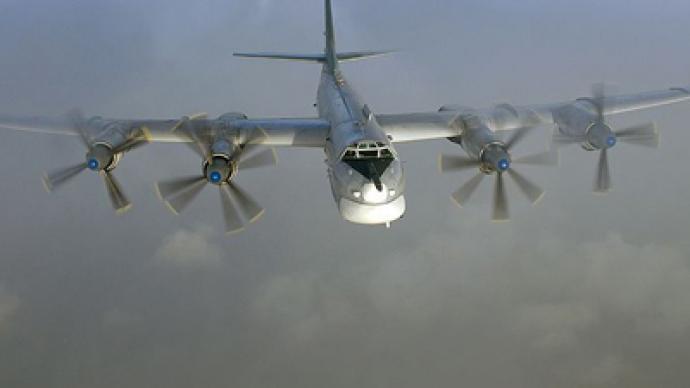 Russian military intelligence is adjusting its work methods in response to the worsening international situation, Igor Sergun, the head of GRU – the country's largest espionage agency – has told President Dmitry Medvedev.
"Changes in the world situation have required adjustments to be made to intelligence mechanisms and their implementation," Sergun said on Thursday, as he presented his report to the head of state. Currently, the main focus of Russian military intelligence is on "the so-called hot spots where terrorist and extremist groups are acting, regions with crisis situations, and also the sources and possible routes of illegal proliferation of nuclear materials and the components of weapons of mass destruction," he said. Sergun underlined that the Main Intelligence Directorate (GRU) is "practically the only special service in the world" which integrates all existing types and directions of intelligence into its structure.GRU successfully fulfills its tasks thanks to the professionalism of secret service agents "combined with the usage of the most up-to-date achievements of information, telecommunication and space technologies and innovations," explained Sergun.Major General Sergun added that the agency has the technical capabilities to act in almost all possible fields. "This helps to obtain important information concerning the situation in military conflict areas and regions that interest military intelligence," he added, as cited by Itar-Tass. The key task of GRU – Russia's main military intelligence body – is to "uncover in a timely way any imminent attack or development of a situation that could pose a threat to the country's security," and warn Russia's military leadership of such cases. President Medvedev spoke of the need to increase the service's operational potential, monitor the international military and political situation, forecast potential threats and suggest ways to neutralize them. He specifically pointed at the need to keep a close watch on new trends in the development of military industry.The head of state urged Russian intelligence agents to cooperate with foreign partners in countering terrorism given its nature as a global problem."One of the major tasks of all Russian special services – and, naturally, of the military intelligence – is fighting international terrorism," Medvedev stressed. "We must reveal terrorists' weapon and finance supply chains and, pursuing a preemptive tactic, foil their plans."He noted that as a result of changes in the world, the Russian military intelligence service was being restructured. Overall, the GRU's work is efficient and professional, Medvedev summed up. During his first visit to the GRU office, the President was accompanied by Defense Minister Anatoly Serdyukov and Chief of the General Staff Nikolay Makarov.Makarov's deputy, Major-General Igor Sergun, was appointed the agency's chief in December 2011.Speaking on Thursday, Medvedev expressed the hope that under Sergun's leadership the agency would continue working as well as it has done so far.
You can share this story on social media: