'Instability rooted in external support of extremism'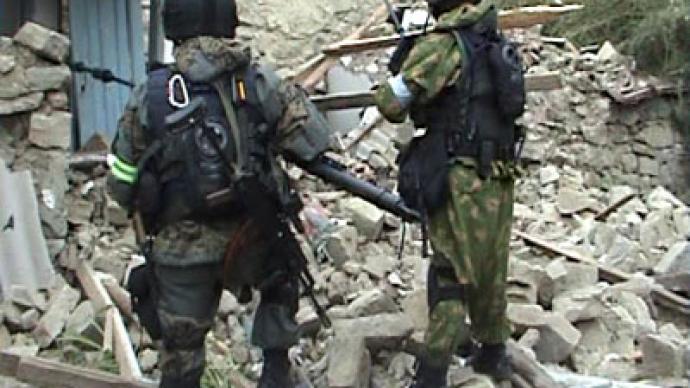 The Collective Security Treaty Organization (CSTO) has named regions forming an "arc of instability" in the Caucasus and Middle East and, consequently, causing major concerns for the body.
The organization is made up of Armenia, Belarus, Kazakhstan, Kyrgyzstan, Russia, Tajikistan and Uzbekistan.
"Events in Dagestan, Ingushetia, Kabardino-Balkaria and Karachaevo-Cherkessia have had a destabilizing impact on the situation in the Caucasus," stated CSTO Deputy Secretary-General Valery Semerikov during a round-table discussion on Tuesday. He went on to say that those Russian republics have become the "epicenter of externally-supported criminal extremist activities" which shifted there from Chechnya.
"In particular, serious problems that determine the state of security in the Caucasus region are the Nagorno-Karabakh conflict and efforts to deal with the aftermath of the August 2008 crisis," Semerikov added.
The territorial dispute between Azerbaijan and the unrecognized republic of Nagorny-Karabakh dates back to 1991. When Nagorno-Karabakh, which used to be part of the Soviet republic of Azerbaijan, declared independence, a deadly military conflict broke out. The end of the war three years later did not lead to a settlement.
Recent developments, namely Georgia's aggression against South Ossetia in 2008, added to the unstable security situation in the Caucasus.
Afghanistan, which is in close proximity to the CSTO area of responsibility, is another part of the "instability arc", according to the body's deputy head.
"There's been no progress in Afghanistan," Semerikov noted. "Only last year around 7,000 civilians were killed."
The country remains a major stronghold of terrorism, he stressed, adding that the withdrawal of coalition troops from Afghanistan will have "a direct impact on the situation in Central Asia". Together with Pakistan, which possesses nuclear weapons, they could become an "extremely dangerous source of tension."
You can share this story on social media: