Human rights in the US under scrutiny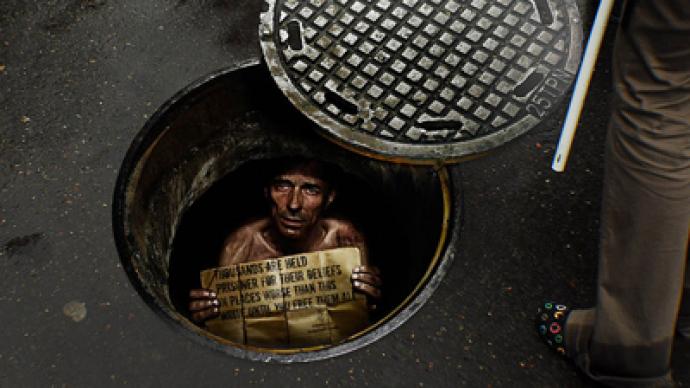 For the first time ever, the US was reviewed by the UN Human Rights Council as the body continues to assess the performance of all UN members.
The scrutiny was not an easy one for the US, as the list of concerns over its domestic and foreign human rights record continues to grow.Executive Director of the American Civil Liberties Union of Arizona Alessandra Soler Meetze believes the US involvement in the Human Rights Council will lead to justice."Now that the international arena is really spotlighting the American human rights violations, we are confident that we will see serious reforms," Meetze told RT.
Chandra Bhatnagar, staff attorney at the American Civil Liberties Union in Geneva, is among those hoping that the engagement of the US in the human rights review process will lead to an improvement in human rights implementation."We are grateful that the Obama administration joined the Human Rights Council, we are grateful that they have taken the UBR process seriously. There are some well-reasoned questions that were put forward, including one from the Russian Federation regarding the treaty compliance issues, and the fact that the US has yet to ratify major human rights treaties, like the Convention on Elimination of Discrimination against women and the Convention on the Rights of a Child, to name a few," Bhatnagar told RT.The US decision to get engaged in the Human Rights Council is a good indication, however, US involvement in this kind of things usually is carried out on their own terms, believes Asim Qureshi, the executive director of London-based human rights organization "Cageprisoners".Commenting on one of the most condemned US human rights abuse instances, Guantanamo Bay, Qureshi said that regardless of how much the rest of the world is concerned about Guantanamo, the decision will come from inside America."The reality is that international condemnation against the Guantanamo Bay has been as strong as anything else really, and if the Americans were not going to close it already, I don't think there's anything else that is going to help to convince them. This has now become the problem within America itself," Qureshi told RT.
You can share this story on social media: