Human Rights Council speaks up for Hyde Park in Moscow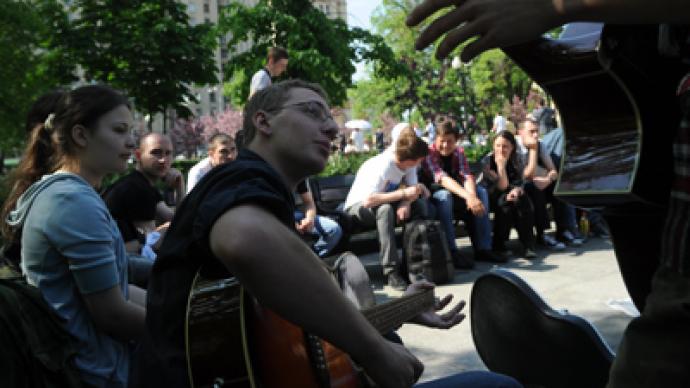 A spot similar to Speakers' Corner in London's Hyde Park, where protest rallies could be held without permission from the authorities should be created in Moscow, believes head of the presidential Human Rights Council Mikhail Fedotov.
"Of course, 'Hyde Park' is necessary, and not only in Moscow but also in any residential area where there is a need for it," Fedotov told Interfax. "But we shouldn't create them artificially."
He noted at the same time that having a "Hyde Park" in the city should not affect citizens' right for freedom of assembly in other places, as this is their constitutional right. In other locations, however, organizers of gatherings would have to notify authorities in advance.
Opposition is not so enthusiastic about the idea.
"Nobody in their right mind would go to the reservation," opposition leader Boris Nemtsov commented.
On Wednesday, Moscow authorities announced that four Moscow parks are being considered as possible locations for a Speakers' Corner. These are Gorky Park and Bolotnaya Square in the city center, as well as Luzhniki in the south-west and Sokolniki in the north of Moscow. All of them are popular recreation areas among Moscow residents.