Russia's Human Rights Council says election commission boss should go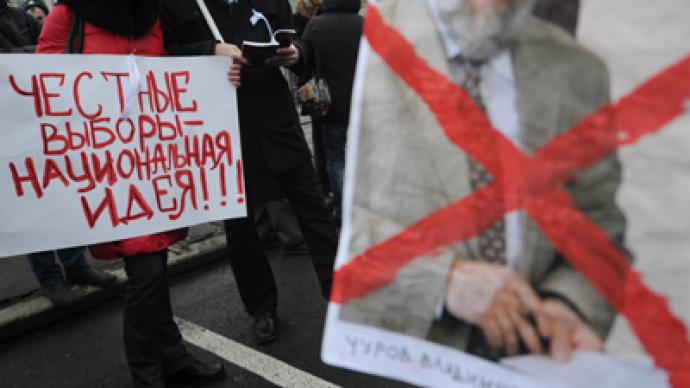 Central Elections Commission Chairman Vladimir Churov should resign as he has lost the trust of the people, says the Presidential Human Rights Council. Its appeal has no legal force as even the president has no right to dismiss the head of CEС.
"In light of the ongoing [presidential] election campaign, this position should be immediately occupied by a person with an impeccable reputation and enjoying authority in civil society," the council's chairman, Mikhail Fedotov, stated.The Council also called for "creating a negotiating mechanism to conclude a fair social contract between the people and the authorities in transitioning to a new political reality."Churov's resignation is one of the popular demands of the protesters rallying throughout Russia since December 4 parliamentary elections, which they say were fraudulent. However, under Russian law, only the members of the CEС can appoint or dismiss their head. The 15 members of the CEС are appointed by the president and the upper and lower houses of parliament and can be displaced only by order of a court or due to a change of citizenship."There are no legal or judicial implications in the [Human Rights Council] decision," said Central Election Commission member Elena Dubrovina.
You can share this story on social media: