President's Human Rights advisor says no plans for de-Stalinization in Russia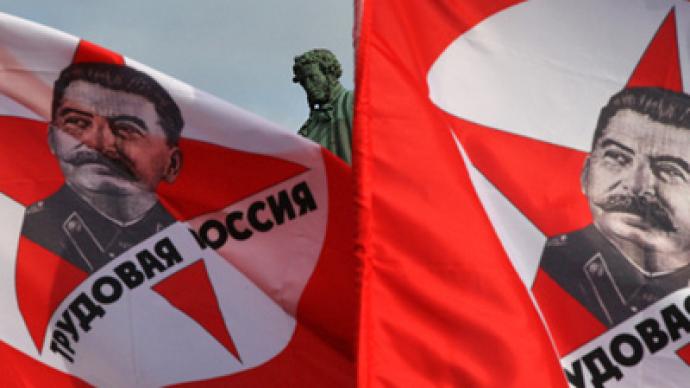 The head of the Presidential Council for Human Rights on Tuesday denied reports that the Russian authorities planned a large scale de-Stalinization campaign.
The official, Mikhail Fedotov, said that his council was planning a session devoted to, among other issues, Stalin's legacy. But he said the session was to cover the vast range of questions connected with ways to overcome the totalitarian past in public conscience. Fedotov said that this includes a possible increase in financial compensation for the victims of political repression and also ways to make the victims remain in the people's memory. The official strongly denied that the authorities planned any sort of witch-hunt. Earlier this month, the head of the Communist Party of the Russian Federation, Gennadiy Zyuganov, said that he had received information that the Presidential Council for Human Rights planned to start a massive de-Stalinization campaign that would include a ban on Soviet symbols and restrictions for former members of the Communist Party of the Soviet Union to hold official posts. Right after assuming his post in October this year, Fedotov said that the de-Stalinization of public conscience was needed in Russia. However, shortly after he explained that he was not planning to fight with the memory of Stalin as a person, but rather with totalitarian tendencies as a whole. On Tuesday, about 500 people, mostly pensioners and members of the Communist Party gathered on Red Square in Moscow to commemorate Joseph Stalin's 131st birthday. They laid flowers at Vladimir Lenin's Mausoleum and Stalin's grave. The demonstrators carried Soviet flags and shouted communist slogans. The rally ended peacefully and quickly.
You can share this story on social media: