Hopes soar at downturn for anti-Davos event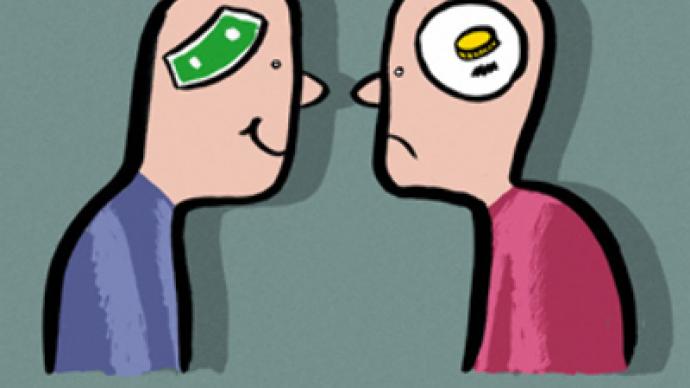 Amid economic meltdown, organisers of the World Social Forum – the polar opposite of the Swiss World Economic Forum – believe that their alternative vision has new resonance in Amazonian Brazil.
Counter to the private jets and limousines drawing up in Davos, more than 100,000 advocates for workers and the poor are arriving by boat and bus in Amazonian Brazil for the World Social Forum (WSF) – a protest to the annual Swiss jamboree for the world's economic and political elite.
Organiser Salete Valesan believes the global economic crisis has discredited Davos' World Economic Forum and this is "a propitious moment to put alternative proposals into practice".
While the economic climate means Davos' lavish parties and skiing appear inappropriate, the ninth WSF (Jan 27 – Feb 1) has a new urgency. President Lula of Brazil – South American's financial driving force – has opted to attend the WSF over the WEF. Other heads of state to attend include Evo Morales (Bolivia), Rafael Correa (Ecuador), Hugo Chávez (Venezuela) and Fernando Lugo (Paraguay).
The meeting of anti-globalisation advocates is an open forum to coordinate campaigns and organise strategies. In the depths of economic, energy, environmental and climatic crises, activists have a renewed enthusiasm to counter the free-market.
"The global financial crisis is an opportunity for us, who were born to oppose that neo-liberal globalisation that is now crumbling. It is a chance to show that something else is possible," said Candido Grybowski, one of the organisers, to Deutsche Presse-Agentur (dpa).
Born to protest at WEF
The WSF was established to protest at the policies of the WEF and provide positive alternatives. Hundreds of non-governmental organisations, as well as 2,000 indigenous people from Brazil and elsewhere, will attend.
There will be 2,600 activities in an open-forum format. A special focus will be out debating actions to take against Vale, a giant privatized Brazilian mining company. There will also be efforts to reactivate the Pan-Amazon Social Forum and a day dedicated to the social movements of the Amazon.
The event will culminate in a 'Day of Alliances; aimed at deciding on joint actions, develop links and active partnerships. The intention is to develop a "convergence" in the debates and a "clearer agenda" of alternative development models, said Grybowski.
More than just a talking-shop
Previously, the WSF had been accused of lacking focus and being little more than a talking shop for NGOs, while ignoring popular local movements.
Amnesty International, for instance, intends to use the WSF as a networking opportunity and place to "test-drive" new ideas. However, organisers claim that there will also be more grassroots activists and community members here than at previous events.
Belém, the capital of the state of Pará, is a significant choice of venue. It is a gateway to the Amazon jungle – the world's greatest tropical forest and reserve of freshwater. Here, environmental, land and social issues converge.
One of the most biologically diverse places on earth, the Pan-Amazon also hosts a diverse range of unions, social movements and cooperatives. Graça Costa, WSF organizer, says indigenous people want to play a "leading role" rather than merely hosting the forum.
The WSF began in 2001 in Porto Alegre, southern Brazil, organized by members of The Global Justice Movement. Since then, the annual forum has been held in India, Venezuela, Mali, Pakistan and Kenya. In 2008, it was held in 82 different countries. At the inaugural WSF, some activists were criticised for destroying a crop of Monsanto's genetically modified plants.
Jonathan Stibbs for RT
You can share this story on social media: