Hopes rise again as Palestinians and Israelis prepare for direct talks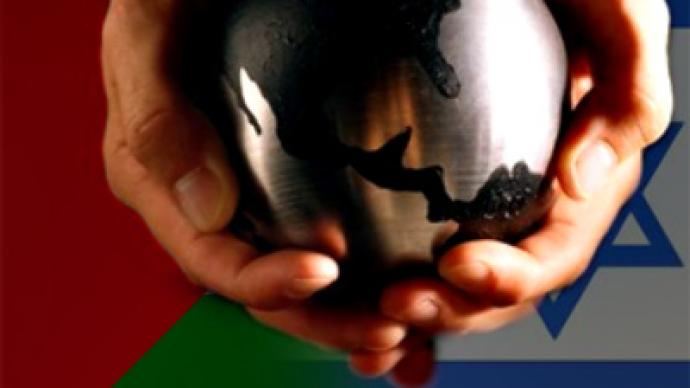 Arab leaders on Thursday gave the Palestinian Authority approval for direct talks with Israel, but some analysts fear the two sides will fail to agree on the necessary concessions for peace.
For the Palestinians, it will be a case of entering the new round of talks expecting the worst, yet hoping that US President Barack Obama will apply enough pressure on Israeli Prime Minister Benjamin Netanyahu to agree to the minimal amount of concessions to produce peace.
Both sides have been engaged in indirect "proximity talks," with George Mitchell, the US Special Envoy for Peace Talks in the Middle East, acting as mediator.
During his meeting with 13 Arab foreign ministers at the Arab League headquarters Thursday in Cairo, Palestinian President Mahmoud Abbas discussed the development of the proximity talks with Israel and the Palestinians.
After the meeting, Arab League Secretary-General Amr Moussa told a news conference that "we have entered into the final phase of those negotiations. … We are not ready to get again into [a] protracted process of negotiations that would allow procrastination."
As things stand, Netanyahu has said he would not extend a September deadline on new Jewish settlement construction in East Jerusalem – the very place where the Palestinians hope to lay the cornerstone of the capital of their new state, something that has eluded them since 1948.
Previously, Palestinian President Mahmoud Abbas had said he would not agree to direct talks with Netanyahu until Israel promised to permanently freeze all Jewish construction on contested land, as well as deliver back to the Palestinians all the land they were forced to surrender in the Six Day War (June 5-10, 1967).
Netanyahu's office has called such demands "impossible," and enough to bring down his government if attempted. Yet despite such an inauspicious start to the peace talks, the Israelis said they are still willing to sit down for yet another round of peace talks.
"In response to the decisions of the Arab League, PM Benjamin Netanyahu says that he is willing to commence direct and honest talks with the Palestinian Authority within the next few days," the Israeli prime minister's office said.
"Through direct negotiations, it will become possible to reach a peace agreement between the two nations quickly."
But if Netanyahu has already made it clear that he will not extend a moratorium on settlement construction in East Jerusalem when it expires in September, nor will he seriously consider reverting back to the pre-1967 Israeli-Palestinian borders, why is Abbas agreeing to meet with the Israeli leader in the first place?
First, Abbas understands – just as the Israelis understand – that these are not the best of times for Israel's veteran politician Benjamin Netanyahu. His government has been forced to contend with one international imbroglio after another, with one of them unfortunately involving Israel's biggest ally, the United States.
In March, Israel's Interior Minister, Eli Yishai, chose a very bad time to announce that Israel would build 1,600 new homes for its settlers in East Jerusalem since US Vice President Vice President Joe Biden was in Jerusalem the very day of the announcement, assuring Israel of America's unconditional support and beseeching both sides to get back to the bargaining table.
Biden showed up for dinner at Netanyahu's residence 90 minutes late, the ultimate in diplomatic effrontery. But the scandal did not end there, and despite public assurances that the Israeli-American relationship is "unbreakable," behind the scene accounts tell a slightly different story.
Even worse, however, than the "superpower snub" heard around the world was Israel's decision to engage a Turkish boat, laden with humanitarian aid on its way for Gaza, in international waters. The 1.5 million residents of the Gaza Strip had been deprived of basic goods since Israel imposed an embargo following Hamas' seizing power in 2007.
The ensuing fight between pro-Palestinian supporters and Israeli commandos left nine dead and dozens injured. Israel was scorned in the international press for excessive use of force against unarmed humanitarian activists in international waters. Video of the incident showed crew members of the Turkish boat beating the Israel commandos with sticks as they attempted to rappel into the ship.
An internal investigation by Israeli authorities determined that the Israeli commandos behaved appropriately.
Since the incident, Israel has agreed to loosen its restrictions on many items that may enter the region, yet continues to be hounded by the incident.
Finally, Israel is looking to isolate Iran, which many Western nations believe is attempting to build a nuclear weapon under the guise of an energy program. In their very first meeting in May 2009, Netanyahu and Obama failed to agree on what should come first: Palestinian peace or thwarting Iran's alleged nuclear ambitions.
Obama said it was in the interest of both goals to settle the Palestinian standoff before making any decisions on Iran, while Netanyahu clearly favored tackling the Tehran problem first.
But now that the United Nations has imposed another round of tough sanctions against Tehran, it looks like the Palestinians may have their best chance at finally achieving their new homeland.
At least we can have, to slightly paraphrase President Obama, the audacity to hope.
You can share this story on social media: