Multiethnic harmony backbone of Russian society – head of Chechnya
Published time: 4 Aug, 2011 10:17
Edited time: 4 Aug, 2011 17:25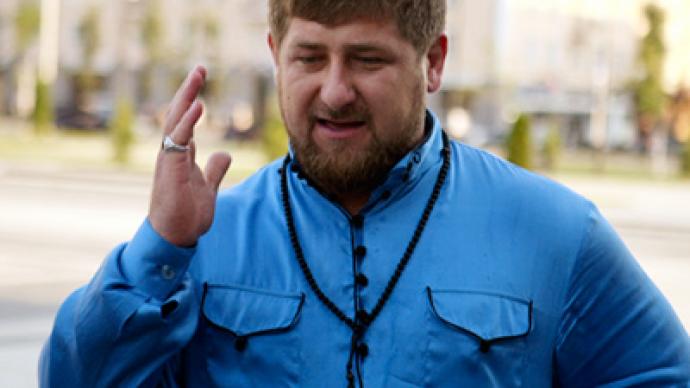 The consolidation of all nationalities and representatives of all religious faiths living in Russia should be given the status of a national idea, believes the head of the Chechen republic, Ramzan Kadyrov.
"Without this, the country won't be able to maintain its unity; it won't be able to become a strong power. The might of our country is in its unity. And now, when some forces are trying to divide Russia… we should set out as a united front to defend the interethnic and multi-religious stability of the country. I am convinced that this should be the backbone of Russian society. I would say, it is the national idea of our state," Ramzan Kadyrov continued, commenting on statements regarding interethnic relations made by Prime Minister Vladimir Putin on Wednesday. Putin's comments came while addressing a meeting of youth organizations in the city of Kislovodsk in the North Caucasus.
"This Pandora's box must not be opened in our country for any reason. If we start to divide something, we will never stop," the prime minister said
Friendship and the unity of peoples are fundamental to Russia," Kadyrov said, echoing the premier's words. "I completely agree with Prime Minister Vladimir Putin's idea that the future of Russia depends on different nationalities and faiths."
The Chechen leader added that, "regretfully", some politicians or public figures do not realize that tragic consequences may result from their calls for removing this or that territory from Russia. In his opinion, this rhetoric should be "nipped in the bud" and punished.
The head of the Chechen republic also stressed that Russia has "its own path" of development, asd well as "its own approach" to ethnic policies, which is different from the European one. "The problems the West is facing should not scare us," Ramzan Kadyrov pointed out.
And the key to the mutual understanding between ethnicities, he noted, is "respect for local traditions of the region where a person lives, studies and raises his children."