Georgian opposition keeps tab on numbers wounded in action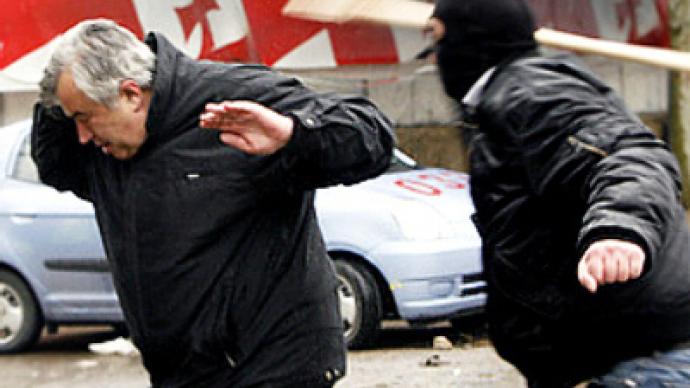 The Georgian opposition claims that over one hundred protesters have been wounded during rallies in the center of Tbilisi and organized by the Conservative party of Georgia.
The party's leader, Kaha Kukava, says that beginning on April 9, when mass protests against current Georgian president Mikhail Saakashvili began, the opposition registered 41 acts of aggression against opposition supporters, 116 protesters being wounded – and not all of them by the police.
According to Kukava, some members of the opposition were simply clubbed by unknown masked men.
The opposition spokesman believes these acts of violence were pre-planned and performed by Georgian national security services in order to intimidate protesters.
The Georgian Ministry of Internal Affairs, however, insists that in certain cases the blame for instigation of the clashes belongs to the members of the opposition.
The leader of the Conservative party of Georgia believes that, despite complete information about attacks on members of the opposition along with a list of the injured which was handed over to law-enforcement agencies, the investigation has not been carried out yet.
For over a month and a half of rallies and demonstrations, the protesters have restrained themselves from the use of force and only once, on May 6 while trying to free arrested fellow-protesters, was there an attempt to burst through police cordons.
So far, the Georgian opposition's attempts to get a hearing have been fruitless. Georgian president Mikhail Saakashvili insists he has no plans to divest himself of authority.
You can share this story on social media: