Saakashvili in xenophobia charge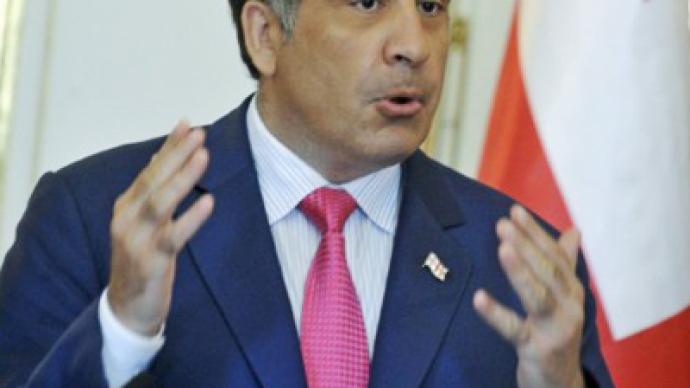 A number of Georgian NGOs have accused President Mikhail Saakashvili of xenophobia as he used the words "mongoloid brutality" to describe his country's Northern neighbors.
The Russian news agency Interfax reported on Wednesday that a member of Georgia's Young Lawyers Association, Tamara Kordzaya had reported that several Georgian Human Rights organizations had filed a complaint over President Saakashvili's xenophobic remark. She said that Saakashvili was addressing the Georgian public in Anakliya, a town located near the border of the Republic of Abkhazia. "There are barbarians there and civilization here. There they have mongoloid brutality and ideology while here we have the true, the oldest Colchis Europe, the most ancient civilization," the Georgian leader said. "President Saakashvili was probably referring to Russians and Abkhazians when he spoke about barbarians. This is a manifestation of real xenophobia," Kordzaya said. This assumption was based on the fact that the Georgian President pointed in the direction of the Russian and Abkhazian borders while making those inflammatory remarks. The activist went on to say that this was not the first occasion when Saakashvili had used openly xenophobic rethoric. "Our organization has registered four cases of xenophobic statements made by President Saakashvili. He spoke about the Papuan people, about black people, and other peoples as well.  Every time we sent letters and demanded apologies. As a rule, the presidential press-secretary Manana Mandjgaladze makes comments on the president's careless statements at press conferences," Kordzaya said. The previous cases the activist might have been alluding to could include an incident when Saakashvili used the word Negro as a derogatory term. When he was meeting with Georgian customs workers, he told them that they should be more polite and delicate when they check passengers' luggage. "When you go to Europe, is anyone searching your luggage? Are we negroes then? Why do we behave like savages?" Saakashvili said.  The Georgian President is not the country's only official sharing blatantly nationalist and racist sentiments. Recently, the Georgian Minister for Sports and Youth Affairs applauded an anti-Semitic show at a stand-up-comedy festival in Tbilisi. A team from the Georgian Medical Institute said from the stage that Hitler's greatest achievement was providing free gas to every Jewish family. The minister, Lado Vardzerashvili, who was on the panel of judges for the competition, did not condemn the joke, but rather gave the highest possible score to the team that used it. On the next day, the Young Lawyers Association demanded that the minister be dismissed from his post, but the authorities ignored his appeal.
You can share this story on social media: