Ukraine didn't stop weapon supply to Georgia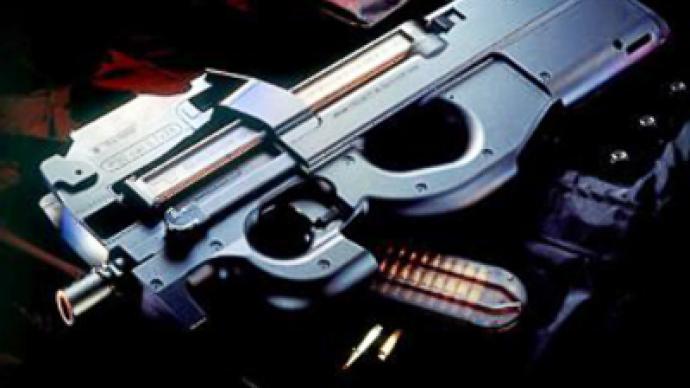 The supply of the Georgian army with weapons and military equipment from Ukraine continues uninterrupted, says Lieutenant General Alexander Shlyakhturov, Head of Russia's Main Intelligence Directorate.
"According to our data, Georgia continues to receive military assistance from the NATO countries, Israel and Ukraine like it was before the events of August, 2008. The NATO states, especially the new Eastern-European members, are supplying Georgia mostly with firearms and equipment. The US is training Georgian personnel in accordance with NATO tactics. Israel supplies Georgia with unmanned aircraft and Ukraine delivers heavy weaponry, including tanks and air defense systems," Shlyakhturov told ITAR-TASS news agency.
"In order to cover them, Ukraine's arms supplies to Georgia are carried out outside official state channels, but not without the knowledge and higher patronage of the Ukrainian leadership," he stressed.
Back in July, the CEO of Ukrainian state-owned Ukrspetsexport company, Sergey Bondarchuk, said Ukraine has delivered weapons to Georgia and will continue doing so until the UN Security Council issues any prohibition decision on those actions.
He confirmed the fact of supplies of air defense systems, helicopters, infantry fighting vehicles and firearms, saying that "Everything was absolutely legal, on the basis of documents agreed to and received from the security services".
And the Chairman of the Ukrainian Parliament's investigative commission "On issues of clarifying and establishing the facts of supplies to Georgia Ukrainian military equipment in violation of Ukrainian legislation and international law", Valery Konovalyuk, said that Georgia had received Ukrainian weapons used in the attack on South Ossetia with the knowledge and on behalf of Ukraine's president, Viktor Yushchenko.
"Modern air defense systems are being withdrawn from deployment and sold for peanuts to the Georgian Army. Since the conflict between Georgia and South Ossetia in 2008, Ukraine has been delivering arms and combat vehicles to Georgia," Valery Konovaluk said.
You can share this story on social media: