Georgian opposition parties unite in call for UN support of elections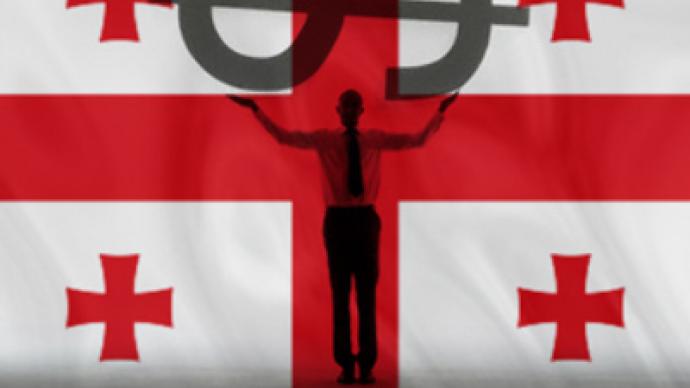 Georgia's Labor Party on Monday has suggested that the country's presidential and parliamentary elections be held under the guidance of the UN.
"It is impossible to have a fair election while the current administration is in office, so the upcoming presidential and parliamentary elections should be supervised by the UN, rather than the Georgian Central Elections Commission, which falsifies election results," Labor Party General Secretary Iosif Shatberashvili said on Sunday.
The majority of Georgian opposition parties support that decision, stated Labor Party leader Shalva Natelashvili after the Monday meeting of the opposition leaders.
The coalition will draft a plea to the United Nations within a month, he added.
"President Mikhail Saakashvili and his team will never hold a fair election in Georgia. Election results will always be falsified. Thus, the election should be held under the UN aegis," Natelashvili said.
In addition, while speaking to the media, he said that the UN has supervised elections in Croatia, Afghanistan and Cambodia, and claimed that the Georgian situation is even more difficult than that of the aforementioned countries.
Earlier, the leader of Democratic Movement United Georgia, Nino Burdzhanadze, urged the public to boycott the elections, saying that as long as President Mikhail Saakashvili is in power, results of any elections will be falsified.
Holding early local elections and direct elections for mayor of the capital Tbilisi in May 2010 was initiated by Saakashvili earlier this year.
Meanwhile, the situation in the country has worsened so much that people are ready to start a third since the November 2007 wave of protests against the president, according to one of the opposition leaders Levan Gachechiladze.
"If we consolidate the opposition forces, a third wave of peaceful actions will rise after New Year's Day, will continue in the spring and put an end to the rule of the incumbent authorities," Itar Tass, citing Tbilisi-based newspaper Kviris Palitra on Monday, quotes Gachechiladze as saying.
You can share this story on social media: