Monument to Georgian soldiers to be erected in Moscow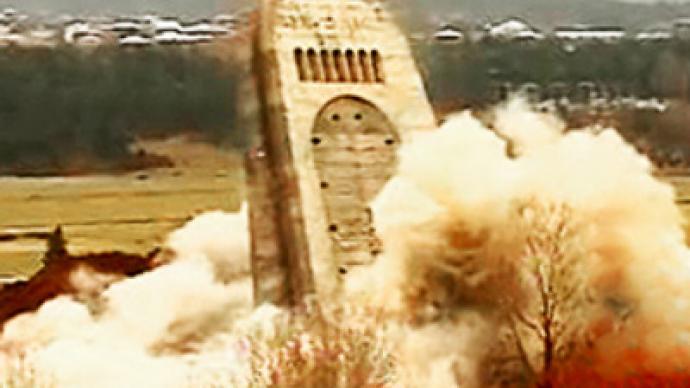 Within a year and a half Moscow authorities promise to erect in the Russian capital a copy of the monument that was demolished in Georgia on December 19, 2009.
Moscow Mayor Yury Luzhkov has already signed an order to lay the foundation stone on May 6.
The monument will be called "We fought the Nazis together" and placed on Remembrance Alley in the World War II Victory Park on Poklonnaya Hill.
It is not going to be an exact copy of the former 40-meter high memorial in Georgia's Kutaisi. The monument will instead be about 10-12 meters high.
The WWII memorial in the Georgian city of Kutaisi was blown up last December, accidentally killing two local citizens in the process – a mother and her eight-year-old daughter.
Political parties and public organizations of both Georgia and Russia expressed their disbelief concerning the incident.
It was Russia's Prime Minister Vladimir Putin who suggested reconstructing the monument in Moscow.
You can share this story on social media: