Tbilisi again claims detention of Russian "saboteurs"
Georgian officials claim to have captured six "Russian saboteurs" they suspect of staging "terrorist attacks" in the country.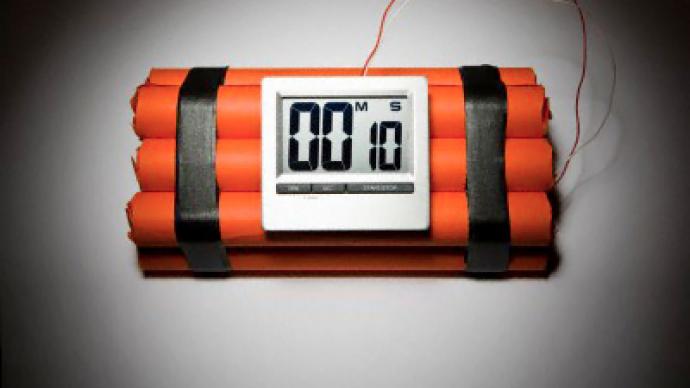 Tbilisi accused Moscow of terrorism on Tuesday, after claiming to have detained six "Russian saboteurs", all of them Georgian nationals. The six men are being blamed for staging a series of bomb attacks in the capital Tbilisi in the past two months. Georgia claims the "saboteurs" acted under the guidance of a Russian military officer, Evgeny Borisov. Two more alleged perpetrators are said to be on the run in the neighboring republic, Abkhazia.Two bombs went off in the Georgian capital on November 28. The first targeted the headquarters of an opposition party, killing a bystander. The second went off near a local store, with no casualties. The opposition party blamed the Georgian government for the bombings.Deputy head of the Georgian Interior Ministry Eka Zguladze presented records of the detainees testifying against themselves. She also told reporters that after each attack, the saboteurs reported to their superiors by phone on a number registered as belonging to the Russian Defense Ministry.Interfax news agency quoted the Georgian deputy interior minister as saying Tbilisi would like to cooperate with Russia in its investigation.The incident comes just months after 20 Georgians were detained by Tbilisi, accused of spying for Russia. In March this year, two Russians and a Georgian were found guilty of spying for Tbilisi, and put behind bars in Russia.Georgian Defense Minister Vano Merabishvili told Russian magazine Kommersant-Vlast this month that the Russian spy network in his country was huge. "These are people who stayed here after the collapse of the USSR. I am talking about tens of thousands of people", the magazine quoted the minister as saying.Relations between the two countries have been tense since Georgia invaded the Republic of South Ossetia over two years ago.
You can share this story on social media: