First direct gubernatorial elections under new law set for mid-October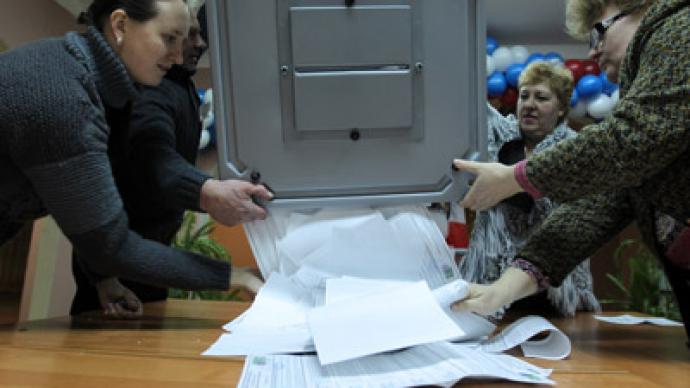 The head of the top Russian elections body has said that the first ballots for regional governorships will take place as soon as October 14 in at least two Russian regions.
Vladimir Churov added that the exact number of regions to hold a vote on the first all-Russia Election Day will be known after the autumn election campaign is announced. Russian President Dmitry Medvedev signed the law on direct gubernatorial elections earlier this month and the law will come into force on July 1. The law provides for a single voting day for all regions where the governors' terms come to an end before the end of the year, and another single voting day for regions where it happens in 2013.According to the draft law, any Russian citizen over 30 can run for governor of a region, either as an independent candidate or a party nominee. Independent candidates would need to collect voter signatures in support of their candidacy from 0.5 to 2 per cent of the local population. The exact amount is to be determined by local authorities.
You can share this story on social media: