Fair Russia expels deputies who supported Medvedev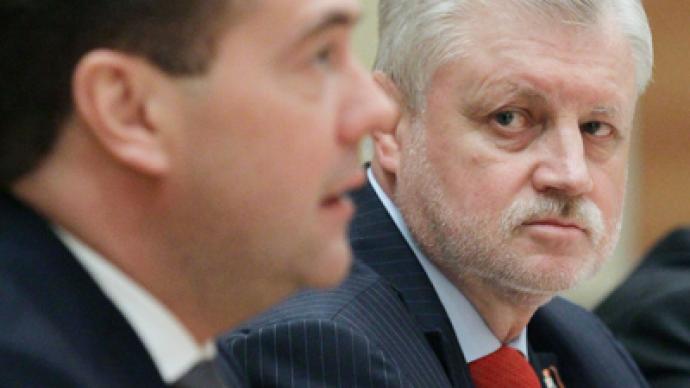 The Fair Russia faction has expelled from its ranks four deputies who voted for Dmitry Medvedev for the post of prime minister.
Later, detailed information appeared on the party's official website. It says that Aleksey Mitrofanov, Dzhamaladin Gasanov, Nikolay Lakutin and Leonid Levin have been banned from attending Fair Russia meetings, and stripped of their right to vote and be elected to the party's leadership.
Sergey Mironov also insists on the expulsion of Mitrofanov and Lakutin from the party. The issue will be raised during a meeting on Wednesday.
Dmitry Medvedev's candidacy was approved by a 299 against 144 vote with no abstentions during the May 8 State Duma session. Ahead of the vote, United Russia and the Liberal Democrats had stated they would support Medvedev for the premiership, while Fair Russia and the Communists decided to vote against him.
You can share this story on social media: