Europe's alter ego begins to rear its ugly head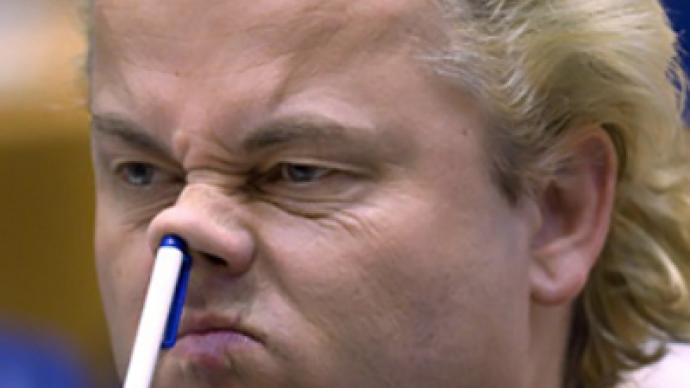 As France struggles to contain the fallout from its decision to expatriate 1,000 Roma, other European capitals are being forced to deal with the ghost of resurgent intolerance.
The European Commission on Tuesday rebuked France's decision to expel about 1,000 Roma, more often referred to as Gypsies, calling it a "disgrace" while threatening legal action against the government of President Nicolas Sarkozy, claiming it was breaking European law.Sarkozy, who has always taken a tough stance when it comes to law and order, has called Roma the source of the evils now haunting France, like crime and prostitution. His government's move to expatriate this minority back to Romania, however, has been slammed by human rights groups, as well as the upper ranks of the European Union.Acting upon leaked information that the Roma were singled out by the French government by an internal directive, EU justice commissioner Viviane Reding called it "shocking" that Paris bureaucrats were deliberately misleading Brussels.French immigration minister Éric Besson had assured the European Parliament just last week that "France has taken no specific measure regarding the Roma." Discriminating on ethnic grounds contravenes European Union laws, as well as the French Constitution."My patience is wearing thin. Enough is enough," Reding said at a news conference on Tuesday in Brussels. "No member state can expect special treatment when fundamental values and European laws are at stake."The EU minister than drew allusions to the darker days of European history, describing the scenario as something "that I had thought that Europe would not have to witness again after the Second World War."The threat of legal action against the French government was also mentioned as a possibility.On Monday, Interior Minister Brice Hortefeux authorized a replacement directive that left out any reference to "Roma".This latest incident underscores something much deeper happening in France, as well as other parts of Europe as people and politicians struggle to adjust their attitudes and platforms to increasing concerns over immigration policy.At the beginning of the year, Sarkozy's government launched a national debate centered on the question: "What does it mean to be French in the 21st century?" The liberals and other leftist groups immediately pounced on the juicy bait, decrying the rise of nationalism and a return to the sort of thinking that made Europe the bloody stage for WWI and WWII.Despite the opposition's hand–wringing over the debate, the majority of French polled agreed that it was time to question the direction that France is heading in these days of turbulent globalization."Nothing is worse and more damaging than things unspoken and stigmas that we know have always played into the hands of extremists," said Prime Minister Francois Fillon at the close of the discussion.The national debate, which attracted hundreds of town hall discussions across the country, came shortly after Sarkozy introduced a ban on religious objects – Muslim headscarves, Jewish skullcaps and Christian crosses.
Things are getting Wilders
Next to the subdued, conservative strain of European modern-day intolerance personified by French President Sarkozy, there is the more electrified, in-your-face style exemplified by Dutch politician Geert Wilders, who certainly ranks as the most threatened politician in Europe due to his anti-Islamic ideas.Now, the 47-year old, bleach-blond head of the Freedom Party is busy forging a minority coalition with other Dutch parties. In June, Wilders' Freedom Party increased its number of seats in the 150-seat Parliament to 24, from 9, attracting 1.5 million votes.For many observers, an anti-immigration party winning so many votes in a country previously known for its tolerance was a sign of bad winds blowing.As the Independent summarized, "Wilders' electoral triumph sent shock waves through the country's large immigrant communities and sounded the death knell for the image of the Netherlands as a bastion of tolerance."The Freedom Party's message of anti-immigration laws, specifically against Muslims, has touched a chord with a broad swath of the Dutch constituency, many of whom report frustration at the cultural transformation of their country due to loose immigration policies.Although Wilders' platform resembles a page pulled from Sarkozy's political playbook (he is calling for a ban on headscarves in public places, as well as an immediate halt to immigration), it is his work beyond the realm of politics that has contributed to his notoriety.In 2008, Wilders unleashed "Fitna" – a 17-minute film that attempts to make the case that the teachings of the Koran incite people to violence. In the words of the film's creator, the film is "a call to shake off the creeping tyranny of Islamization."In response to the "hate film," the Arab European League released a film one day after Wilders' entitled "Al Mouftinoun", which makes the case that the Dutch politician is a simple racist who is only good at inciting hatred.In his latest political move, Wilders was in New York on the ninth anniversary of 9/11 where about 5,000 people came out to hear him speak in favor of the "Stop the Mosque at Ground Zero" effort that has split Americans down the middle.
Intolerance tide moving east
he anti-immigration Swedish Democrats may have to thank the late Stieg Larsson, Sweden's best-selling writer if they win parliamentary seats in upcoming elections: the author of The Girl with the Dragon Tattoo predicted exactly such a turnout one decade ago.Self-fulfilling prophecy or not, the rise of anti-immigration party, which regularly polls above the four percent threshold it needs to break into the 349-member parliament, is yet another example of shifting political winds in Europe.The Social Democrats, taking advantage of record-high unemployment rates in the Scandinavian country, have promised to slash immigration by as much as 90%, as well as reduce financial assistance to third-world countries.Meanwhile, establishment leaders accuse the Social Democrats of pandering to national tensions at a time when the winds of the economic crisis can still be felt."They must create turmoil, otherwise they are not interesting," Finance Minister Anders Borg said in an interview on September 8. "Given that they are an anti-establishment party, there's a big risk they will create a situation where we would have a weaker government."But Sweden may soon learn the lesson already experienced by their Nordic neighbors, Norway and Denmark, which experienced the rise of their own anti-immigration parties years ago.The question for Europe now is: Is the inclination towards ethnic isolationism a temporary political trend, or a long-term problem?
Robert Bridge, RT
You can share this story on social media: