EU deputies want sanctions against Russian officials over Khodorkovsky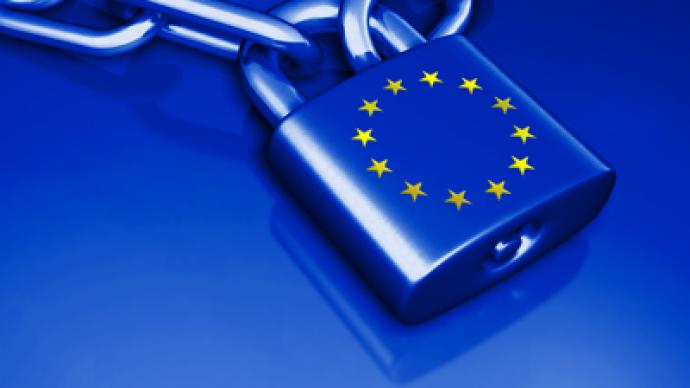 A group of European deputies has urged parliamentarians to consider visa and economic sanctions against Russian officials responsible for the sentence to the former Yukos head Mikhail Khodorkovsky.
­The initiative comes from a member of the Liberal Democrats. It is not yet known what names are expected to appear on the black list.

On Monday the European Parliament's Subcommittee on Human Rights discussed the sentence to Mikhail Khodorkovsky and his business partner Platon Lebedev. The European deputies believe that there were "significant violations of law and human rights" in the second case against the former Yukos head.

Jerzy Buzek, the president of the European Parliament called the sentence "a symbol of system problems of the court system, legal nihilism and human rights violations in Russia". While the European Union's foreign policy chief, Catherine Ashton, dubbed it as "a disappointment and an issue of concern."

Following the discussion at the European Parliament, the speaker of the State Duma, Boris Gryzlov, said that European deputies "should not jump to conclusions."

"In my opinion, the court's decision has nothing to do with politics," he said. "Moreover, the court's proceedings have not been completed yet. There is an appeal procedure," he added.

Gryzlov also believes the recent statements from the European Parliament only express the stance of a few deputies.

Earlier deputy head of Russia's State Duma Committee for International Affairs, Andrey Klimov, said that "the allegations that the ruling of our courts have nothing to do with justice are only based on media publications and lawyers' statements, they flatly ignore the court's viewpoint."

"Lawyers have just filed an appeal – and European and American politicians are quick to say that the system does not work," he added. "The improvement of our legal system is our internal affair."

On December 31 in reply to criticism from foreign officials Russian Foreign Minister Sergey Lavrov said that the sentence was delivered by an independent court and reminded that "any convict has the right to appeal."