'Losing Russian market bigger threat than Russian tanks' - ex-Estonian PM
Published time: 21 Jun, 2012 11:24
Edited time: 21 Jun, 2012 15:24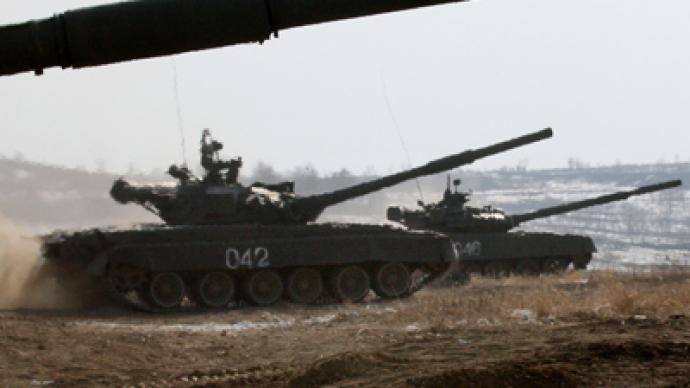 In a radical departure from the usually strained nature of Russian-Baltic relations, former Estonian prime minister Tiit Vahi says losing the huge Russian market – not the arrival of Russian tanks – is what should concern Estonia most.
"If I, as an Estonian, fear anything, then it's not that (Russian) tanks might come," Vahi said in a hard-hitting interview published in the Thursday issue of the Maaleht weekly. "Even when we prod the Russian bear with our remarks, insults, and provocative decisions – even then we should not fear Russian tanks."
Vahi advises that globalization, not the sudden approach of Russian tanks, should be Estonia's greatest concern, but politicians prefer to play on the fear factor to attract votes.
"Globalization poses a bigger threat to the Estonian national state than Russian tanks," Vahi, who is co-owner and chairman of the Sillamae Seaport, continued. "When politicians talk about tanks, they do this not out of fear but in order to attract more votes through intimidation."
The former Estonian leader went on to say that the Estonian people stand to lose the rich markets of Russia, which would leave the Baltic nation poorer.
"What we should fear more is that our economy might lose the opportunities of Russia's huge and rich market, that our people might become poorer, and that they might have to leave Estonia," Vahi reasoned.
"Our biggest problem is a lack of permanent jobs. People have to look for them abroad. This is a tragedy for families and children."
And we will reap the fruits of this later, he added.
Relations between Russia and Estonia remain narrowly defined by the painful memory of World War II, which saw Soviet troops engaging Nazi soldiers on Estonian territory. Since then a verbal battle has raged on both sides concerning the interpretation of the historical record.
Ethnic Russians make up about a quarter of Estonia's 1.3 million people. Many of these Russians lack Estonian citizenship to this day.