UN resolution must not be "artistically interpreted" – Russian envoy to NATO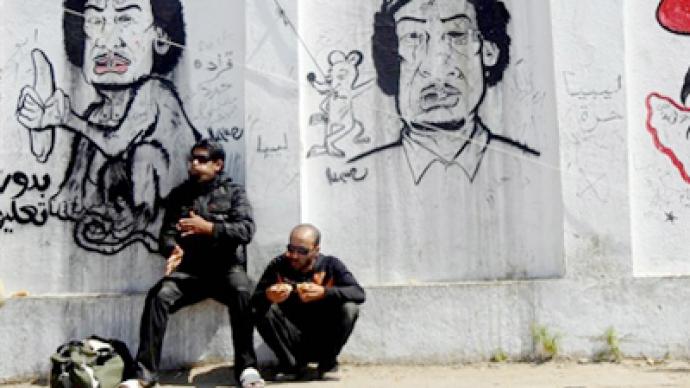 Russia's permanent representative to NATO Dmitry Rogozin has said that free interpretation of the UN resolution on Libya by the NATO-led coalition is bringing the country to the verge of humanitarian disaster.
Rogozin said in an interview with Russian daily Izvestia that he considered it inadmissible that certain Western countries are interpreting the points of Resolution 1973 of the UN Security Council, that provide for establishing the no-fly zone over Libya, in their own interests. "As NATO has become a sort of a contractor for carrying out the provisions of Resolution 1973 we are interested in how our partners are understanding it," the newspaper quoted Rogozin as saying. "We, for example, for a long time already are not reading between the lines like we did in Soviet times, but read exactly what is written. But there is an impression that some Western countries are actually taking over the Soviet style and find something in these documents that is not there at all. But such artistic interpretation is absolutely inadmissible," Rogozin said. The envoy added that the coalition had repeatedly delivered air strikes on Libyan infrastructure and as a result Libya is on the brink of a humanitarian disaster which is contrary to all resolutions passed in order to bring the human suffering to a minimum. "But they are only increasing due to the non-stop military action by the coalition," he added.    Rogozin's interview echoed the statement made by President Dmitry Medvedev on Thursday at the annual summit of BRICS nations.  "The resolution itself is absolutely normal but the resolution must be complied with and no one should try to exceed its mandate. This is a very dangerous tendency in international relations," Medvedev said about Resolution 1973. "The Security Council resolutions must be fulfilled in accordance with their letter and spirit and not in accordance with free interpretations given by certain states," the Russian leader said.  Russian Foreign Minister Sergey Lavrov has also said that the resolution on Libya gave the coalition forces no right to deliver preemptive strikes on Colonel Gaddafi's military forces. "We argue that the coalition's interference in an internal civil war is, in fact, not sanctioned by the UN Security Council's resolution," the Russian minister said in late March.The military operation in Libya started on March 19 under US command, and on March 31 command it was fully transferred to NATO headquarters.
You can share this story on social media: