Emergencies Minister shortlisted for Moscow region governance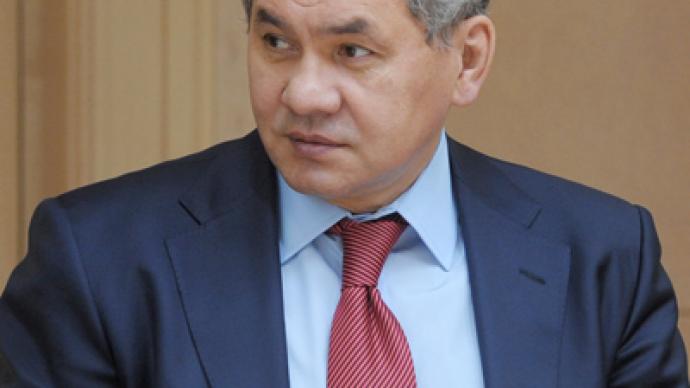 Emergencies Minister Sergey Shoigu will be nominated for governor of the Moscow region, United Russia has announced.
­Other candidates on the list are Aleksandr Khodyrev, a mayor of a Moscow region town, and Igor Parkhomenko, deputy head of the Moscow regional government.
Incumbent Moscow regional governor Boris Gromov announced his resignation last week, saying that 12 years in office are "quite enough" for him. His term of office comes to an end this May.
Following Gromov's statement, it was rumored for some time that Sergey Shoigu might take over for him as governor of the Moscow region, which ranks third after Moscow and St. Petersburg in terms of political importance. However, it was not until Thursday, that he was named as "the most likely candidate" by an unnamed source in the State Duma.
Mikhail Remizov , the head of the governmental foundation Strategy-2020, believes that Shoigu has all the chances as a person closely associated with the team of  president-elect Vladimir Putin.
"If we remember the appointments of Moscow's and St. Petersburg's mayors, we'll see that these are people from Putin's team," Remizov earlier told Interfax. "So it's quite possible that it will be Shoigu."

All three candidatures will be submitted for consideration to the president, who will then propose one of them for approval by the regional parliament.
Chairman of the liberal Yabloko party Sergey Mitrokhin says that United Russia has violated the rights of Moscow region residents by nominating its candidates for governor.
"We have already stated that it is possible to wait until the adoption of a law on electing governors, and then people in the region could make their own choice," Mitrokhin told Interfax on Friday. "This is a principal question; the governor should be elected by the people and not chosen by United Russia's leadership."