Elections night beats ratings records on Russian TV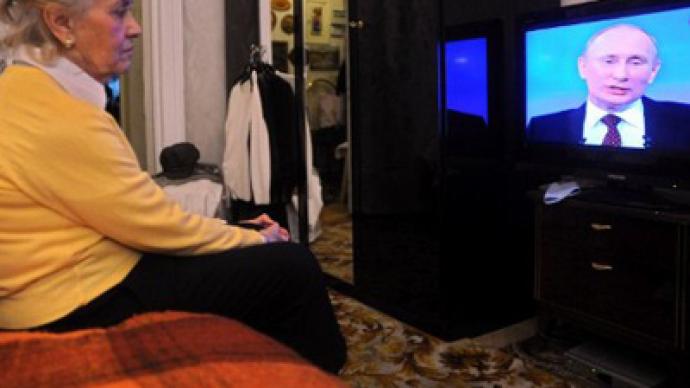 Preliminary results provided by the Russian marketing agency TNS show that the popularity of news reports on election night exceeded that of the most popular talk shows.
According to report, news channels managed to hold the viewers' attention for six hours uninterrupted and late into the night. This could indicate that the average Russian has become interested in politics again.The half-hour news block on presidential elections on Channel 1 demonstrated from 8:50pm to 9:20pm Moscow Time was watched by over 25 per cent of the entire audience in Moscow. This was considerably higher than the result of the 2008 elections, which was watched only by about 14 per cent of the audience.Strangely, the increase does not match the dynamics of the voters' activity – the turnout this time was about 65 per cent versus 69.7 per cent in 2008.The subsequent discourse show aired on Channel 1 until 2am was watched by over 20 per cent of viewers. A similar project aired by another Russian state-owned channel – Russia 1 captured 18.3 per cent of the audience.The statistics show that even the people who normally do not watch television, especially the popular federal channels, turned to the TV screens on the elections night. This can be explained by the fact that Russian channels invited all politicians to take part in the discussion together. Representatives of different movements have usually only met for debates.
You can share this story on social media: