Opposition refuses to give up Duma seats for the sake of new vote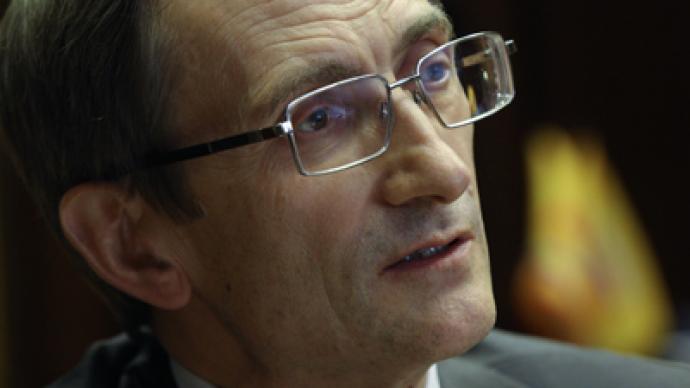 The Fair Russia and the Liberal-Democratic parties have refused to give up the Duma seats they won at Sunday's elections in the event that a new poll is called. Their stance comes amid protests over alleged election fraud.
The chairman of the Fair Russia party, Nikolay Levichev, says he disagrees with politicians who say opposition deputies should return their parliamentary mandates. "I consider it cheap political demagogy," he told Interfax.
Levichev stated that his party will not simply give up what cost it so much effort, adding it would be politically insane to do so. The Fair Russia leader said such calls came from political parties which did not manage to win any seats.
In addition, Levichev observed, there is no guarantee that the situation would improve even if the December 4 vote results were annulled and a new election was held in six months. Moreover, parties would need to raise money for new election campaigns.
The head of the Liberal Democratic (LDPR) faction in the State Duma, Igor Lebedev, was also not thrilled by the idea.
"These are appeals by inadequate people," he stated. According to the politician, citizens have elected their parliament and it must work in the current conditions.
The first deputy chairman of the Communist Party's Central Committee, Ivan Melnikov, said in a comment published on the party's official website that giving up seats would not be a problem. However, the consequences of such a move should be carefully considered.
"Let's imagine we make this step. But is there a guarantee or even a chance that the State Duma would not start working? There is no such guarantee," he is quoted as saying. According to Melnikov, a TV propaganda campaign would be launched immediately saying that the KPRF had surrendered and had no respect for its supporters.
Earlier, Russia's veteran liberal politician Grigory Yavlinsky – the founder of the Yabloko party – said parties that claim that the elections were rigged should surrender their mandates.
"If you think there was a lot of vote rigging, leave the State Duma," he told a media conference on Wednesday.
With almost all the votes counted in the Sunday elections, Yabloko did not reach the seven per cent threshold required to secure representation in the State Duma.