Drastic changes in govt won't touch key posts - analysts
Published time: 15 May, 2012 11:54
Edited time: 15 May, 2012 15:54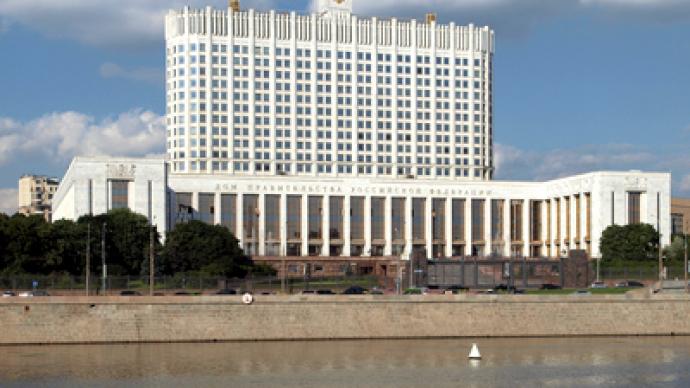 Key ministers are likely to keep their posts in the new government, experts say. That is despite the drastic renovation of the cabinet announced by both the president and prime minister.
­"It is most likely that Igor Shuvalov [acting first deputy prime minister], Vladislav Surkov [acting deputy premier], Dmitry Kozak [acting deputy prime minister] and Dmitry Rogozin [acting deputy prime minister and Russia's former envoy to NATO] will retain their seats," Interfax quotes its Kremlin source as saying.
The same holds true for heads of the Finance and Foreign Ministries, Anton Siluanov and Sergey Lavrov respectively, the source notes.
Viktor Zubkov, another acting first deputy prime minister, as well as head of the government staff Anton Vayno, will most likely leave the government, the source also revealed, adding that the latter may secure another job at a top state institution.
Interior Minister Rashid Nurgaliev is now on shaky ground, the expert believes, as there are a lot of questions as to the efficiency of his implementation of the police reforms.
The chief of the Defense Ministry also stands a slim chance of being included in the cabinet in the making, according to the agency's source.

"Taking into account his harsh criticism of parliamentary opposition, it is unlikely that he will be reappointed," the source observed.
Experts also believe that the bureaucratic structure of the ministries may change. First of all, this concerns socially-oriented bodies, namely the Health and Social Development Ministry and Education and Science Ministry. Each of them could be divided into two separate ministries, experts predict.
On Tuesday, Prime Minister Dmitry Medvedev submitted his proposal on the makeup of the new cabinet to President Vladimir Putin.
During a meeting in the Kremlin, Medvedev informed the president that he had held consultations with the candidates. He did not reveal their identities publicly, but only handed the president a package of documents.
It is now up to Vladimir Putin to have further consultations with the potential ministers, which will take place in the next few days.
On Monday, Dmitry Medvedev held a series of meetings with acting Deputy Prime Minister Vladislav Surkov, presidential aides Larisa Brycheva and Arkady Dvorkovich, and acting Head of Government Staff Anton Vayno.
Putin and Medvedev commenced work on the formation of the new government shortly after the March 4 presidential election. They announced back then that significant changes are in store for the cabinet. Ahead of his approval for the premiership by the State Duma last week, Medvedev said that the makeup will be renovated by 80 per cent, though he did not reveal any names.
Earlier, Putin expressed the opinion that "new blood" is needed, but changes should not affect the "backbone of highly-qualified professionals."