Special services "had no tip" on Domodedovo Airport attack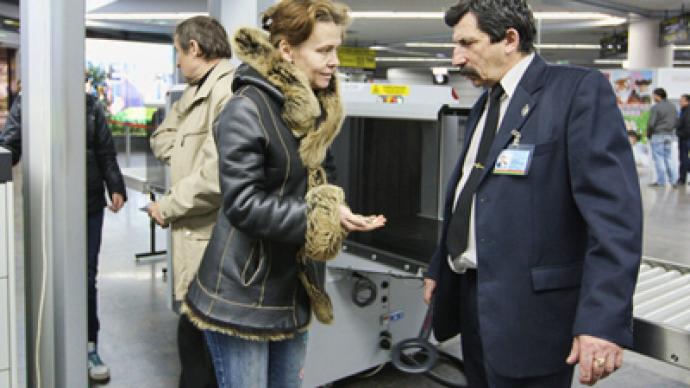 The National Anti-Terrorist Committee (NAK) has denied rumors that law enforcement agencies had been informed about the preparation of a terrorist act.
The NAK commented for the first time on media speculation that Special Services had been given tips before the suicide bomber's attack at Domodedovo Airport. Some reports say despite the received information, law enforcement agencies were unable to stop the terrorists.Andrey Przhezdomsky, the spokesman of the Anti-Terrorist Committee, on Thursday denied this wave of rumors. There had been no information that someone had been preparing a terrorist act at Domodedovo, he said at a meeting of the Public Chamber.Newspapers and online media have reported on alleged "Nogaisky battalion", "Pakistani trace" and other theories of the terrorist act. Przhezdomsky urged journalists to use only official information and not to create hysteria.Only the Investigative Committee can say what really happened, and others should be silent, the official said. He also condemned reporters who tried to bring fake bombs to airports to see how security services worked after the Domodedovo attack. The media, however, complain that they have not been given enough information from the investigators and have to offer their own theories. Meanwhile, deputies are ready to amend anti-terrorist legislation. The State Duma will consider on Friday amendments to the law on fighting terrorism. They envisage, in particular, introducing three levels of alarm. Przhezdomsky believes that new clauses should be also added to the legislation to the law to co-ordinate better the activities of different law-enforcement agencies.The state organs "have neglected work" in areas where terrorism is being generated, the NAK spokesman noted. He mentioned the North Caucasus Republic of Dagestan, where armed groups of militants easily attract youths. Many students in schools and universities tend to consider militants as heroes, while local authorities and society have nothing to cite against this view. Public and human rights activists in the North Caucasus, Przhezdomsky said, not only do not help youths, but often play into the hands of militants.
You can share this story on social media: