Priest-turned-actor tapped as strategist for Russian Freemason-backed rightists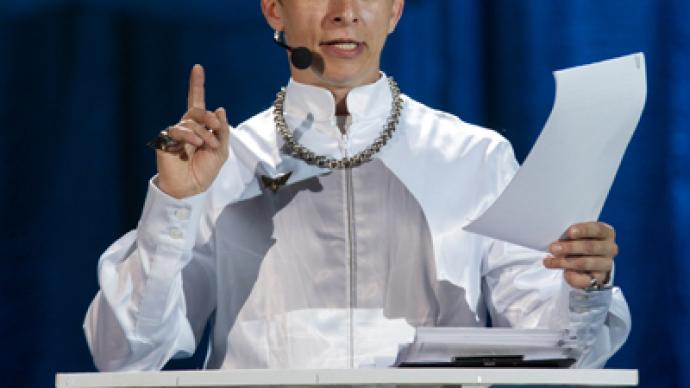 Ivan Okhlobystin, a Russian celebrity who switched careers from the Orthodox priesthood to acting, was recently appointed to the Supreme Council of the Right Cause – a right-wing party founded by the grandmaster of an all-Russian Freemason lodge.
Andrey Dunayev, head of Right Cause, announced the partnership with Okhlobystin on Twitter. Dunayev noted that the candidacy had been approved by his party's top executive body – the Presidium of the Supreme Council. The Supreme Council is a consultative body, however, whose suggestions are not binding for party members.Okhlobystin was a Russian Orthodox priest until 2010, when he asked the Church hierarchs to suspend him so that he could start acting in a TV comedy series, and later become an art director for a major cellular retailer. He also launched his own political movement, merging nationalist-imperialist rhetoric with terms and symbols borrowed from tabletop war games.Okhlobystin revealed plans in 2012 to turn his movement into a political party dubbed the 'Coalition Sky,' but has made little apparent progress. The ex-priest also considered taking part in Russia's latest presidential election, but shelved his bid after announcing that he failed to receive the Church's blessing.The Right Cause found itself embroiled in scandal when it approved billionaire Mikhail Prokhorov as its leader before 2011's parliamentary elections. At the first electoral convention, party veterans led by the grandmaster of the all-Russian freemason lodge, Andrey Bogdanov, ousted Prokhorov for attracting controversial figures to the party and his supposedly authoritarian management style.Prokhorov left, but demanded that the party returned the money already spent on its promotion. The Right Cause complied, and failed to win a single seat in the parliamentary election.