Russian Defense Ministry refutes reports it recruited sailors for Libya mission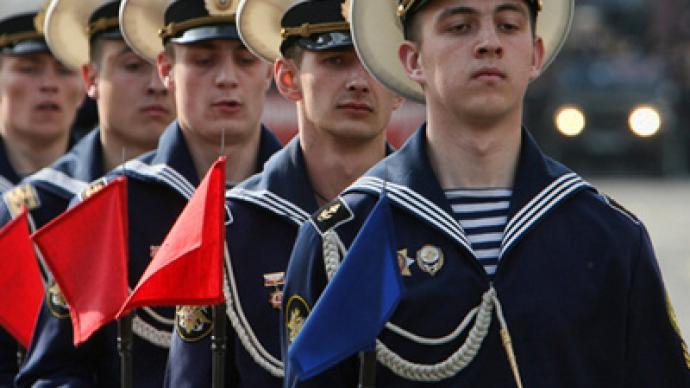 The Russian Defense Ministry strongly denied any allegations that it was recruiting members of the navy for an operation in Libya.
The statement came after the NGO called The Committee of Soldiers Mothers said one sailor had already signed his contract for Libya.According to the Russian media, the Committee of Soldier's Mothers received a complaint over its hotline. The women, whose sons were conscripts serving on the Kerch naval ship, reported a case of arbitrariness and said that the sailors who were close to the end of their service were forced to sign a contract stating that they could be sent to Libya. The committee said that one man had already signed the contract.One of the sailors' relatives said that the ship was leaving for a three months mission to Libya. She also said that the officers confiscated mobile phones from the sailors and it was very difficult to establish contact with the crew.In an official comment issued on Thursday, the Russian Defense Ministry called the report a work of fiction. "The complaint by certain representatives of the Committee of Soldiers' mothers that the commanders of one of the Black Sea Fleet units are pressuring conscripts to make them sign a contract for sending them to Libya in future is a work of fiction and does not correspond with reality, " said the Defense Ministry spokesman Igor Konashenkov. He also added that the navy ship Kerch is currently at its official port of registration and is preparing for a planned mission within the Black Sea.The release of conscripts who have finished their terms of service is being carried out in accordance with the laws of the Russian Federation, the official added.Russia has no permanent navy bases in the Mediterranean, but occasionally uses the Syrian port of Tartus, which used to be a permanent base during Soviet times. During his visit to Moscow in 2009, Muammar Qaddafi offered Russia the chance to establish a navy base in the town of Benghazi. Russia did not accept the offer and Benghazi is currently occupied by rebels seeking to oust Qaddafi.
You can share this story on social media: