Opposition's Day of Rage sanctioned for first time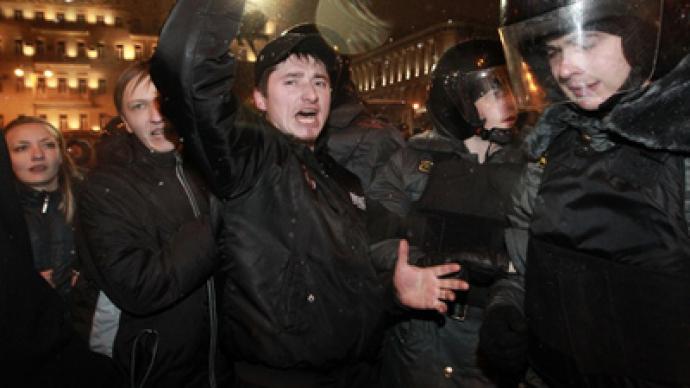 Moscow authorities have for the first time sanctioned an opposition rally called Day of Rage. The aim of the gathering is to express distrust of the government and also press the authorities on a number of social and political issues.
The Day of Rage will take place on February 12 on Moscow's central Teatralnaya Square, not far from the Kremlin. Up to 500 participants are expected to show up. However, the mayor's office did not allow a march from the square to the presidential office saying this will obstruct traffic. One of the organizers, opposition leader Sergey Udaltsov, said the refusal is illegal as they asked for only part of the road. The rally is organized by several opposition, environmental and human rights movements. The press service of the socialist organization Left Front, which is also expected to participate, said they will bring a "black mark" with them as a symbol of distrust of the government's policy. The protestors demand curbing inflation, which they say causes "the destruction of science, healthcare and educational systems". Another demand is introducing "free elections" which implies tools of direct democracy such as electronic voting and referendum. Toughening responsibility for the use of illegal migrant workforces is also a pressing problem, which, according to organizers requires immediate action from the authorities. The previous Moscow Mayor, Yury Luzhkov, repeatedly declined opposition leaders' requests to hold such a rally in front of his office on Tverskaya street. Still, unsanctioned gatherings did take place, ending up with mass detentions of participants, as well as arrests and fines for the organizers.
You can share this story on social media: