"Crosstalk": RT's brand new TV debate club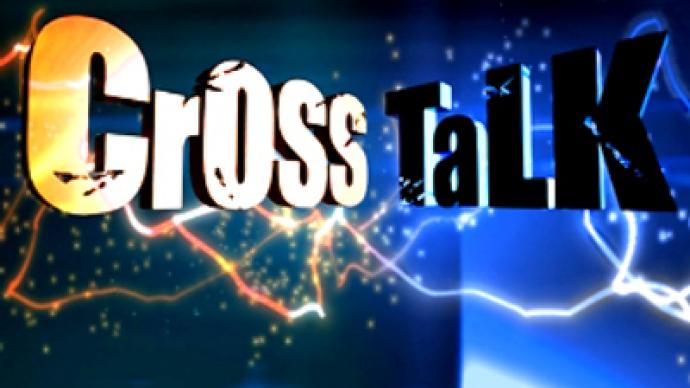 Interested in hot-topic discussions on politics, business, newsmakers, global trends, present-day conflicts and challenges of the modern world? Then don't miss RT's newest addition to its programme lineup – "Crosstalk".
The programme is anchored by RT's political commentator Peter Lavelle and renowned Russian journalist Elena Khanga, who will grill politicians, journalists, scientists and anyone who influences the decisions changing our world or plays a key role in forming public opinion.
The first edition, which went on air on Wednesday, is centered around the Iranian nuclear issue and its influence on Russia-US relations.
You can share this story on social media: