Anniversary of Soviet Union's most generous gift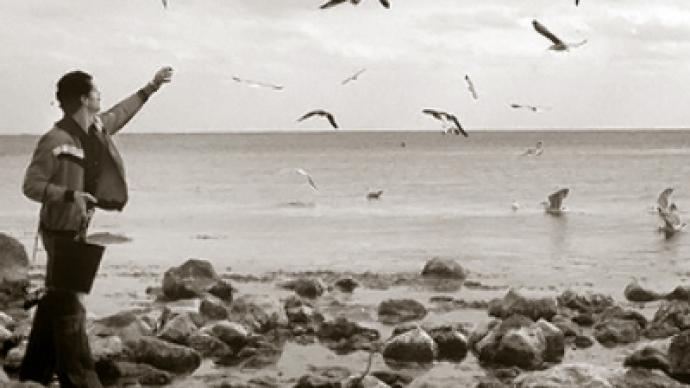 Russian activists in Crimea have held a mourning rally to mark the date when Nikita Khrushchev formally gave the Black Sea republic to Ukraine.
"Nikita, What have you done?" was the rhetorical question written on placards with the Soviet leader's photo which were burnt in a symbolic gesture by members of pro-Russian organizations.
They gathered in front of Russia's consulate in Simferopol, the capital of the autonomous Crimean republic, waving flags and holding banners, RIA Novosti reports.
"Crimean Russians are not separatists. We have been living on our native land for centuries," some of the slogans read.
However, some Ukrainian officials are of a different opinion and believe the activists are nothing but "pro-Russian separatists".
"There is no doubt Crimea belongs to Ukraine," MP Taras Stetskiv told news website Novy Region when commenting on the event. "If Russia thinks it can use Yanukovich's accession to power in order to strengthen [pro-Russian moods] in Crimea, we warn them: they will not succeed."
On February 19, 1954 – the "Black Date" as activists call it now – Crimea was given to Ukraine, which at the time was one of the republics of the USSR. The gift from Nikita Khrushchev, then leader of the Soviet Union, was meant to mark the 300-year anniversary of Ukraine's unification with Russia.
What exactly was behind Khrushchev's move is for historians to puzzle over. It is believed he announced his decision all of a sudden, during a tea break. "By the way, comrades, there is an opinion to deliver Crimea to Ukraine," he said. "It is easier that way," the Communist leader added. No one dared to protest.
"One and a half million Russians… living in Crimea and Sevastopol appealed to Russian authorities to remind them of some clauses of the agreement on friendship, cooperation and partnership that relate to providing protection of rights of Russians living in Ukraine," stated Sergey Shuvainikov, the chairman of the Congress of Russian communities in Crimea. He underlined that they need legal protection and insist Moscow should look for diplomatic ways of influencing Ukrainian authorities.
According to Novy Region, the Russian consul appeared at the gathering and, for his part, promised that Moscow will pay serious attention to working with compatriots.
The event ended on a positive note with the playing of the Russian anthem.
The Ukrainian Autonomous Republic of Crimea occupies the peninsula of the same name located on the northern coast of the Black Sea. Every summer, its picturesque beaches and mountains attract thousands of holidaymakers seeking sea and sun.
You can share this story on social media: